These are some photos from the trip to Lisbon for the Benfica game. There's a stack more on the Photos page, and they're all full-screen.





One out, one in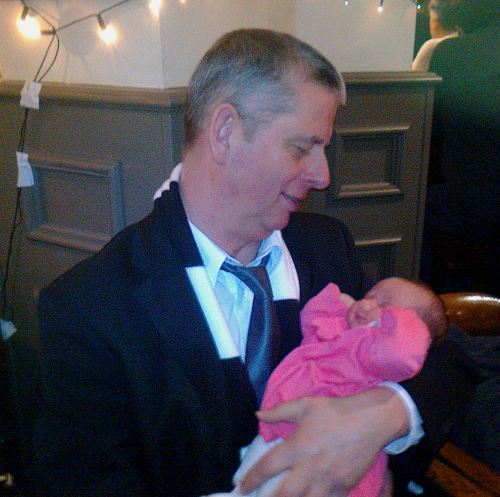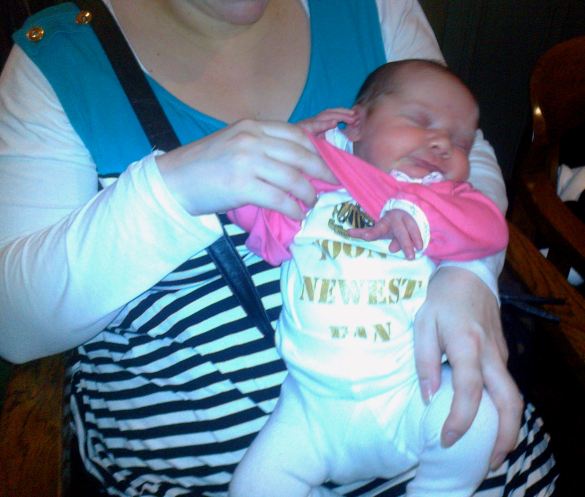 There was a big turn-out for JT's funeral. A good chunk of those in attendance were wearing black and white scarves, including the many Yorkshire Mags. There were a few Toon fans who'd travelled down from Durham, including Dave Bailey, Kirky, and Wheely. Some people though couldn't make it because they were still in Boulogne after the previous night's game, those that I'm aware of being Big Issue, Fringo, and big Ian Maxted. I'm sure they were all there in spirit though. And then there were a couple who missed the start of the service - Martin Miller and Maggie. Living in Sheffield and not knowing Leeds too well, Maggie arranged to meet up with Martin in the city centre in the belief that he would know how to get to the church. Not such a good idea in hindsight, as Martin took her to the crematorium instead. Eventually they realised they were not where they were supposed to be, and they hot-footed it the mile or so to the church. Or rather, Maggie hot-footed it, while Martin had a gentle stroll. The football theme featured strongly throughout the service - the wreath was a black J and white T (or was it the other way round?), and then on top of the coffin there was a club crest and scarf.

Events continued later on at the Memorial Hall next door. As well as refreshments, there was a display of JT "memorabilia". Alongside a number of photos were some newspaper cuttings reflecting his involvement in local Conservative part politics, and also his appearance on Countdown. Now I have to confess that I'd totally forgotten about him being on Countdown, so it was good to be reminded about it. For anyone who's not familiar with what happened, he took a lot of stick for putting on a posh Geordie accent and for basically being pretty rubbish. The reason that he made the paper (the Sunday Sun I believe) is to do with him seeing how many times he could get away with saying "Canny lass" to Carol Vorderman. If you want an idea of the amount of p!ss taking that occurred after his big TV appearance then just stick "countdown" into the search box at the top of this page.

Anyway, when things started to wind down at the Memorial Hall a bunch of us moved on to one of JT's spiritual holes, the THT, where we there ensued a session which I'm sure would have met with his full approval. We were joined in the THT by Pigeon and his family, missus Helen and new arrival Rebecca Emily, who was only thirteen days old. Pigeon being Pigeon, it goes without saying that their journey from York to Leeds wasn't straightforward. In fact, it involved a detour to Northallerton. I have to say that young Rebecca was gorgeous (bloody hell, did I really just write that!). Tom was certainly smitten, and it looked for a time that Pidge and Helen weren't going to get her back off him.

To finish, JT's wife Sue has posted a thank you on the message board. It's at the bottom of the R.I.P. JT thread.




Gone, but never forgotten


Pre-match meal in Halmstads (1996/97); Douglas Hall picked up the
tab for the beers which we thought were included in the UF Tours
package, but weren't



Half-time beer at the Halmstads game; JT was always adamant
that it was the real deal, but in line with UEFA regulations it
was in fact alcohol free



Metz (1996/97)



Zurich (1999/00)



Fun and games in the Connemara Bar in Roma (1999/00); the two females are the Croatian barmaids Christina and Kiki





JT's last away game at Everton last season; the Ship & Mitre
had dozens of beers, but 'nee Dog'; this Trappist beer was
a poor substitute in JT's opinion


Happy new season!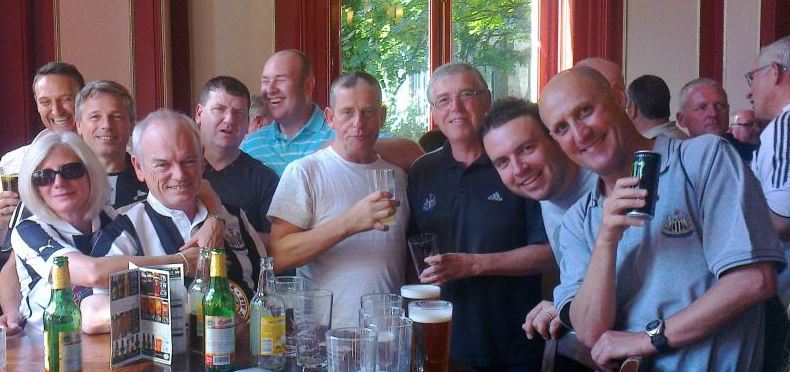 Well, here we go again. Despite the Euros and the Olympics, it doesn't seem 5 minutes since that day on the beer in Liverpool in May. I don't know about everyone else, but nowadays I really look forward to the summer break from football. Obviously I miss the crack on match day, but I love knowing that I'll have a couple of months of not waking up in a foul mood the morning after a defeat. Anyway, I certainly didn't have that problem this morning after yesterday's opening day victory over Spurs. I can't stand Spurs (club or fans) at the best of times. They're inexplicably convinced that the club is much bigger and better than it actually is. To make matters worse, the Spurs fans in Spoons before the game upset a lot of the regulars when they started singing. In principal I don't have a problem with away fans singing in Spoons. Let's face it, our fans do the same thing in pubs up and down the country. I'd just rather it didn't happen in my pub! Normally the staff in Spoons knock it on the head, but on this occasion they didn't bother for some reason. In the end some of the YMs in attendance decided to move on the the Town Wall. The rest of us just did our best to ignore it. It wouldn't have been so bad if they'd been a bit more tuneful and didn't have those horrible grating cockney accents. It all made the final result all the more satisfying!

As for the game itself, while it was obviously great to start the season with a win, it wasn't good that so many players were well below par. Santon and Taylor stood out for me, most of the rest looked to have been taking it too easy over the summer. We'll almost certainly need to put in a considerably improved performance against Chelsea next week. It was good to see our latest signing Vurnon Anita get a run out. It's obviously impossibly to judge someone on 20 minutes. His performance seemed to me to have a bit of headless chicken about it. Then again, I though the same about a certain Peter Beardsley's first appearance in a black and white shirt against Leeds reserves at Elland Road!

On Thursday we've got the very welcome distraction of the Europa League. It's a shame that the away leg is prohibitively expensive to get to (450 quid plus just for the flight), as I'm sure a few people would have fancied a trip to Greece for a bit of sunshine and culture. We'll just have to hope that we get through to the group stage and get drawn in a group with some attractive opponents. While in theory we should progress against Atromitos, it's by no means not a certainty. Pardew's already said that the Premiership is his priority, and with the game at Stamford Bridge less than 48 hours after the game in Athens I assume that a few key players will be rested. I have to say that I don't really agree with this. Over the past few seasons English teams have made a bit of a habit of not taking the Europa League very seriously, sometimes fielding teams filled with reserve or even youth team players, resting first teamers for subsequent Premiership games. In some cases this has been justified because the clubs have been battling against relegation, but not always. In reality a "successful" Premiership season for most teams is qualifying for the Europa League. So basically clubs are playing weakened sides in Europa League games to improve their chances of qualifying for the Europa League the next season! With the Champions League places almost certainly beyond the Toon I would prefer to see us have a real go at the Europa League. I'm sure Pardew will say that he'll put out a team that he thinks is capable of beating Atromitos. We'll just have to wait and see what happens. At least, if the away leg goes badly we'll possibly field a much stronger line-up in the second leg.

PS Did anyone else spot that Defoe was offside for Spurs' goal?




Any day but Saturday

The latest fixtures announced by Sky/ESPN mean that the six games following Wolves on Saturday are now all being shown live:
Mackems (home), 12.00 Sunday
Arsenal (away), 8.00 Monday
Norwich (home), 4.00 Sunday
West Brom (away), 4.00 Sunday
Liverpool (home), 1.30 Sunday
Swansea (away), 4.30 Friday
There was always a chance that the Swansea game could be changed, but what's with a half 4 kick-off? If it had have been three o'clock then it would have made it so much easier for anyone wanting to travel down and back in the day. The last train back to the Toon leaves at 5 to 6. At least it's just possible to get back to Leeds. The Norwich game being moved is a real sickener. Sky must be rubbing their hands together over this. They originally had Villa-Bolton scheduled for that slot, but Bolton are still in the cup. So now they've got themselves a game which will pull in twice the audience. But at what cost to Toon fans! The cheapest train from Leeds on the Sunday is over 30 quid, which is bad enough. But if, like some of us, you'd already booked a train ticket for the Saturday, then you're looking at a total journey cost of over 50 quid. It makes it a very expensive day out to see a game that you could watch for nowt, or next to nowt, in your front room or at your local. It really is time that there was a fund set up by Sky & ESPN to cover costs incurred by fans where games are moved at the last minute. Compared to the vast amount they're paying the clubs for the right to change fixtures as and when they want, you'd be talking coppers.

I thought that six games in a row live on Sky/ESPN might be a Premier League record, but we've actually had that ourselves back in 2008/09 (Sky/Setanta). Our two games preceding Wolves (Villa & Spurs) were also live of course, and with the six coming up that'll be eight out of nine. Surely that must be a record! And what about seventeen out of the first 32 games? Out of those 32 games, only fifteen will have taken place on a Saturday, and only eleven of these (ie one third of the total) at 3 o'clock. Next most 'popular' day is Sunday (eight), followed by Monday (four), Wednesday (three), and Friday (two).




Guilty m'lud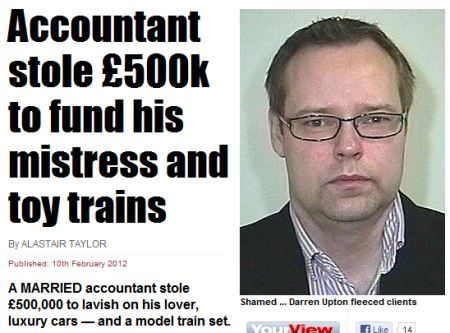 Would you trust this man with your money? We bloody did! It was back in September 2000 that Mr Upton first became involved with the Yorkshire Mags. It just so happened that the first meeting that he attended (at the THT) was that year's AGM, and it just so happened that we were looking for a new Treasurer, the previous incumbent (Tom) having resigned. I actually remember the meeting quite well. I turned up for it half resigned to having volunteer to be Treasurer, but not wanting to take on the role due to already spending loads of time doing the web site. I was therefore over the moon when new boy Darren put himself forward. And not only did he want the job, but he was an accountant! We couldn't get him appointed quickly enough. He was proposed, and seconded, and there being no other volunteers, he was as good as in. But then a lone voice (Paul Dodd, who happened to audit the accounts back in those days, if I remember right) piped up. He pointed out, quite correctly of course, that we didn't know anything about Darren, and as such should we really be so ready to trust him with our money? To be honest, I was embarrassed for Darren, who seemed a perfectly decent lad. Let's face it, who in their right mind would want to take over as Yorkshire Mags Treasurer for whatever they might be able to siphon off? Hmmm. Anyway, a lively discussion ensued, and the upshot of it was that Darren didn't get the job. I'm not sure who took it on instead, but it's possible that Tom was talked into keeping possession of the little black box for another year. Incidentally, amongst the other new Yorkshire Mags at the AGM were Maggie, Si, Pidge, and the one and only Aaaarrrrooonnaaaaa.

A year later, and Darren tried again. This time he was deemed to be trustworthy enough, and he was in. He held the role for four years, after which time he decided to stand down due to business commitments, and Maggie took over. As far as I recall Darren did a decent enough job for most of that period. Not only that, his company paid for the web site for a few years. Mind, with what we know now, perhaps it was his clients who really paid for it. Anyway, it was after Darren disappeared off the scene that we started to have problems. When we subsequently tried to pay money into the club account we were told by the bank that it had been closed. Darren's explanation was that the bank had closed the account due to there being no money in it. Now, apart from the question of why there should be no money in the account, banks simply don't close accounts like that. Ok, they might declare the account as 'dormant' if there's been no activity for a few years, but that's another matter. Two years later we were still trying to get a satisfactory explanation out of Darren. On top of this, he wouldn't supply any documentation (bank statements, accounts for his last year, etc). Round Boy and Ian Maxted had even tried banging on his door, but without success. I'm not sure how this situation eventually resolved itself, if it ever did. Despite the problems we had with Darren, I've got to say though that I was gobsmacked when I found out what he's been getting up to over the years! He certainly had me fooled.

As for what's been happening on the football front, watch out for a big update coming soon!




The Toon 0 Swansea 0

Another pretty decent performance, but another disappointing result. On another day though we would have won this game comfortably, and if we can maintain the same level of performance for the rest of the season we'll be fine. My main concern looking at this and the Norwich game is that we seem to be getting increasingly reliant on Ba for our goals, especially considering that he's going to miss a few games for the African Cup of Nations. We could really do with the midfield chipping in with a few, but that doesn't appear very likely other than from Cabaye. Gutierrez will probably never get more than a couple a season, Obertan is unlikely to get many, and I can't see Tiote ever scoring again. Speaking of Gutierrez, this was his second successive quiet game. In the Norwich game I put it down to possibly the added responsibility of captaincy, but he didn't have that excuse against Swansea. Hopefully he'll be back to form soon. Perhaps we need to get Ryan Taylor back to left-back!




Canaries 4 Magpies 2

This was always going to be struggle in the circumstances. Not only were we up against a team who'd made a more than decent start to the season, but the entire defence was changed from the Chelsea game. In hindsight it was probably not a good idea playing Danny Simpson at centre back. You couldn't directly fault him for any of the goals, but a pairing of him and Perch was asking for trouble. Norwich responded by giving Grant Holt a rare start, and we struggled all game with crosses. We always knew that we needed cover at centre back, and seven goals conceded in less than two games without Coloccini is a harsh reminder.

Anyone looking at the scoreline might think that we were well beaten, but that isn't the case at all. I actually quite enjoyed the game, despite the result. At times we knocked it around really well, and created plenty of chances. In the end we were undone by a gaff by the linesman (never, ever a corner!) and by two really bad errors. Who Gosling was supposed to be passing to for their third goal will forever remain a mystery, and then Perch giving away that free-kick on the touchline when we were all over them at 3-2 was criminal.




The Toon 0 Chelsea 3

This is the game when we got found out a bit - a few key players missing, Ryan Taylor forgetting that his first job as a full-back us to defend, and at times it looked like we could be in for a bit of a hammering. In fact, Chelsea might have scored close close to double figures if it hadn't have been for Timmy Krul's efforts. We had our fair share of chances though, and a final score of something like 5-3 would have been a fairer reflection on the game overall than 3-0. It was of course only 1-0 until the 89th minute, by which time Stevie Taylor was totally crocked, and at that point it was still all there to play for. Explain to me therefore what people were doing leaving the ground with five minutes plus stoppage time to go, nine minutes altogether as it transpired. It really does my head in! On a brighter note, there was no booing at all at the finish, which came as a surprise to me. In fact the team were clapped off!

Before the Man City game people were, quite reasonably up to a point, saying that we hadn't played anyone. After Chelsea we were in sixth place, having played everyone except Liverpool, so it was a genuine sixth. I think we'd all have settled for that before the season kicked off.




Man U 1 The Toon 1

The penalty that got us back into the game was of course a truly shocking decision. However, Fergie's got a bit of a nerve to rant about it when you think that we should have had a pen for hand ball in the first half. At that point in the game we were on top, and if we'd have taken the lead then, who knows we might just have gone on to take all three points. Overall a draw was a fair result considering how well we played for so long. We did have a stack of luck in the final few minutes when we were down to ten men, but not before time! In any case, I thought Gutierrez's second yellow card was a bit harsh - an enthusiastic, rather than dirty or reckless, challenge.

Having slagged off our support at the Man City game seven days earlier, it's only right to mention that against Man U the Toon fans were fantastic from start to finish. The acoustics might be better at Old Trafford, but that doesn't fully explain the improvement. It appeared that people were just more up for it. I can't see why that should have been the case though.

It was a case of

d

éjà vu in the build-up to the game - same time train over to Manchester as a week earlier, same pub as a week earlier. When I first walked into the Waldorf I didn't like the atmosphere in the place at all - I sensed that things might kick-off at some point - and I more or less decided just to have one pint and then move on. I would have been quite happy to do so as I was looking for an excuse to try out the City Arms, very highly rated by Miguel on a visit a few months earlier. Anyway, when I thought about it again I realised it would make sense to wait for Fringo to get there (he was on a later train) before moving on, so I got another pint in. By the time Paul got to the Waldorf things had settled down a lot (or was that just the effect of the beer?), and we ended up staying there for the full session.

The easiest way of getting from Manchester city centre to Old Trafford is by special train from Piccadilly, to the station at the back of the main stand that's only used on match days. The last service left Piccadilly around 20 past two, so naturally that's the one we went for. Thankfully it was bang on time, so there was no repeat of a few years back when we missed the kick-off by a couple of minutes. The first train back after the game was scheduled to leave at 3 minutes past 5. This gave me a bit of a dilemma - I wanted to be on it, as the next one wasn't for another half an hour, but equally I wasn't going to leave the match early. I decided that if we were losing by two or three I'd move down towards the stairs before the finish, then dash out as soon as the whistle went, and hopefully beat many of the early leaving home fans to the station. In the event I simply had to stay till the death, and then applaud the players when they came over. This meant that, while I probably got back to the station just about in time for the first train, the gates were closed. I therefore made my way to the back of the queue. After a couple of minutes I decided that I really didn't want to have to stand there for best part of 30 minutes, and on top of that it was a pretty long queue and I couldn't even be sure that I'd get on the next train. I very briefly considered going for the tram, but quickly discounted that idea on the grounds that it'd probably take me even longer to get back to the centre. Plus I'd already paid for a return train ticket and didn't want to fork out again! So I set off jogging/walking back. It's actually a canny hike back to the centre, best part of 3 miles to the Waldorf, but I still got there quicker than if I'd have waited for the train. As I walked through the door I was greeted by Fringo and Big Issue stood supping pints and looking very smug. They'd managed to get on the first train back. I asked them if they'd left before the end, but they insisted that they'd left bang on the final whistle, But then again, they would wouldn't they!

| | |
| --- | --- |
| Trust me to get the naff glass | This one couldn't be more appropriate though! |
| Mr Blacklock has been in better shape pre-match | You think they could afford a decent lawnmower |


It was good while it lasted

I'm sure most Toon fans knew deep down that there was a good chance our unbeaten run would come to end end at Man City. The manner of the defeat was frustrating though - a stupid hand ball, a bad piece of defending, and the penalty for the killer third goal conceded while Stevie Taylor was off the pitch. We actually started the game very brightly. That lasted all of about 45 seconds. Man City then took control, and for a time we struggled to get any real possession, and it started to look ominous. But once we reached the half-hour mark, with the score still at 0-0, I started to think that we might get something out of the game. Then of course we had a couple of great chances, and I briefly thought we might actually pick up all three points. I should have known better really. A final score of 3-0 would have been a joke considering how well we'd played over the 90 minutes, so Gosling's consolation goal was the very least we deserved.

I regret to have to say that I was disappointed in the performance of our fans. I thought that with us having only 1700 tickets that we'd have 1700 'hard-core' fans there, and that they'd be really up for it and would give the team fantastic backing. It just goes to show how football's changed over the years, because half of those who were there never sang at all during the game, and it was embarrassing that at the start of the second half there must have been a third of our fans still finishing off their half-time pints. I've noticed this trend towards apathetic away support a lot recently. I mean, you even see people politely applauding goals when I expect them to be jumping about all over the place and ending up three rows down. Mind, poor as I thought our fans were, I'd like to think we'll never stoop as low as the Man City lot. "When De Jong Goes Marching In" (or it might have been "crunching in" or "crashing in" for all I know) they sang early on. That shows real class that. Later on they pelted our fans with coins, both from the adjacent seats and from the tier above, and a lot of them were totally obnoxious, not to mention violent in some cases, outside the ground after the finish. I'd have thought that they might have been a little bit humble considering that they've got the most expensive squad ever assembled, but apparently not.

Manchester's really easy to get to by train these days, with a service every 15 minutes from Leeds. You can just wander down to the station and get on the first train to come. I happened to catch the 25 past 10, on which I bumped into Dean and Joanne from Dunbar, and I was over there by half 11. I headed straight for the Waldorf, our usual haunt in Manchester. Mind, having said that it's our "usual haunt", I hadn't been to a game in Manchester for four seasons, and for all I knew the Waldorf might have banned away fans, closed down, or even been demolished in the intervening period. I needn't have worried - as I walked through the door I saw straight away that the pub hadn't changed a bit (including the fairly disgusting toilets), and I was met by many familiar faces including the TYS (Paul Blacklock, Brendan, Berwick Daz, and others). Gordano had caught the same train over as them, but as ever he opted to go to Sinclairs, the Sams pub over near Victoria.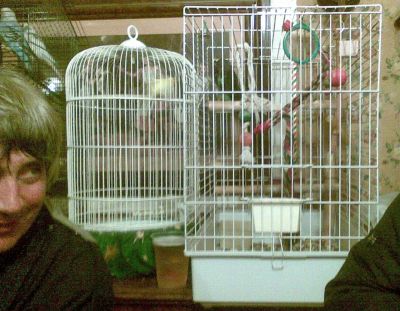 Before very long I was joined by Aaarrrooonnna and his Man City mate Paul (who many of you will remember from the Milan trip), then Alan Jamieson and Big Issue, and a bit later on by Fringo. I was pleased to find that the beer was as good as ever, but then shocked later on when they started serving a lot of people in plastic glasses. That was certainly a first for me in the Waldorf. Partly because of this, but also because it was unpleasantly hot in the pub, I tentatively suggested that we could try a "new" pub that I'd uncovered in my research for the Travel page. The Jolly Angler is around a 5 minute walk in the direction of the ground, and it gets pretty good reviews. Being towards the ground isn't necessarily a good thing though, because if we wanted to catch a bus or taxi to the ground we'd have to walk back over. Also, I pointed out that perhaps we shouldn't leave a good pub for one we couldn't be sure about, but in the end I was persuaded that we should give it ago in the "interests of research". So as soon as we'd finished our pints, off we set. To cut a long story short it wasn't the best move ever! When we got there it looked like the pub was shut. But then someone did the right knock and the door opened. I tried to sneak in behind them, which was probably a bit optimistic considering that I was wearing a Toon top. The manager, landlord, or whatever informed me that it was "members only", and that they didn't allow away fans in after some trouble a few years ago. I could have tried grovelling, but I knew it was probably pointless. At this juncture I was ready to head back to the Waldorf, but it was decided that we'd try to get in somewhere nearer the ground. I wasn't convinced about the wisdom of this, but of course we had someone with local knowledge with us (Paul). If nothing else I knew of one pub that's supposed to be ok for way fans, and Paul knew where it was. As it happens we never got that far. After about a 10 minute walk we came to the Mitchell Arms, one of the pubs that I've heard is strictly home fans only. With all our colours covered up and with Paul leading the way we gave it a try. There was a sign outside saying "Home fans only", but we walked straight in. Even without Paul I'm sure we would have had no problem getting in. At the same time, I wasn't sure that I really wanted to be in - I'd expected the place to be chocka with thugs singing and shouting and dancing on the pool tables. In the event it was nothing like that, not really very busy at all in fact, and the clientele were very 'normal'. We sent Paul off to get the round in, then found ourselves a relatively quiet corner. Quiet that is apart from the noisy neighbours in the bird cages right next to us. When Paul returned with the beers we learned that not only was it a decent pub, but it was also cheap! The only drawback with the place was that it was even warmer than the Waldorf had been, especially for those of us with our jackets zipped all the way up.

After the match I took one look at the queue for buses and decided to leg it back to the centre. I set off half walking, half jogging, hoping to get back quicker than I would have done if I'd have waited for a bus. Fringo was thinking exactly the same way, and he caught me up around two-thirds of the way back. Pretty soon we were in the Waldorf again. We'd only been there a few minutes when a Man City fan had a bit of a go at me. He wanted to know why we'd been singing "Where were you when you were shit?", and it was pretty clear that he wasn't happy that we had been. Well of course the real answer is that we just did it to wind them up (and it worked apparently!), but what I told him is that it was because they always sing it to us, so why not now that their gates have suddenly increased! So naturally he had to explain to me how Man City have always had massive support, and that he was in fact there when they were shit. (And I was there when we were shit pal.). As part of his argument he pointed out they'd had an average home attendance of 32 thousand when they were in the old third division not so long back. Really? It's funny then that records show that their average was 28,273 that season. That's still good of course. It was the next season, 1999/00, when they won promotion back to the Premier League, that they averaged 32 thousand. Strangely he didn't mention anything about season 1995/96 (17th in the Premier League, not a relegation season) when they only pulled in an average of 22,744. Of course every club has occasionally had seasons or spells of poor attendances. We ourselves only averaged 21,059 in 1987/88 in the First Division. However, you have to be careful when comparing attendances. Back in 1987/88 attendances generally were much lower than they are now, and that 21,059 made us the sixth best supported club in the country, and it would be equivalent to somewhere around 38 thousand nowadays. Man City's 22,744 in 1995/96 is significantly lower relatively.

Changing the subject completely, I don't think it can be good for the Premier League that the top six teams are effectively decided with less than a third of the season gone. What I mean by this is that the top six places at the end of the season will comprise six of the current top seven. The only question is whether or not a certain team can gatecrash the party!

It's going to be a case of déjà vu this Saturday for those of us heading over to Manchester again. I'm wondering though whether, after the appearance of the plastic glasses in the Waldorf, to try a different pub . Miguel has recommended the City Arms. The location isn't that clever, but it does get belting reviews ("By far the best real ale pub in the city centre", for instance). Then again, after the Jolly Angler debacle....




Toon 2 Toffees 1

While I'd obviously have preferred St James' to still be officially St James' Park (it still will be unofficially of course), selling off the naming rights is simply a sign of the times. Arsenal did it years ago, Man City are getting a vast amount of money for playing at the "Etihad Stadium", and Chelsea are apparently resigned to re-naming Stamford Bridge (read about it here). And if someone offered Man Utd or Liverpool silly money for the right to name Old Trafford or Anfield after their company you can't tell me they'd turn it down. The UEFA Financial Fair Play Regulations initiative means that clubs have to seek out all possible sources of income. Even the mighty Barcelona have had to bow to the inevitable and this season have shirt sponsors for the first time in their history; 30 million euros a season was too good an offer to refuse.

One thing I'm not at all happy about is the 'arena' bit. To me an arena is an enclosed place why you go to see basketball, ice hockey or bands. Yes, there's the Ricoh Arena, but Coventry aren't a proper club, and in any case, everyone just calls it the "Ricoh". And it goes with saying that I don't like the 'Sports Direct' bit either. Arsenal have Emirates, the world's top airline, we have bloody Sports Direct!

(First Bus in Leeds re-named the Day Rider the "First Day" probably six or seven years ago. I'm still to hear someone get on a bus and ask for a First Day.)




Toon 2 Toffees 1

Quarter to one on Saturday isn't the worst kick-off time in the world, but it's also far from the best. I decided that the 8.28 train was a decent compromise - giving a reasonable amount of time in the pub, and allowing enough contingency, but without me having to get up and leave the house ridiculously early. I was a bit surprised to find that Alan, Mike and Martin Miller waiting on the platform when I got there. Whereas for me the 8.28 was a bit late relative to kick-off, it was earlier than they normally catch. Only a bit surprised though, because Alan and Mike are in the habit of getting up to the Toon a bit earlier if we're playing Everton and if Everton Bob goes, and sure enough Bob was there on the platform with them. Having said that I considered that I was setting off a little 'late', it was nothing like as late as some others left it. Martin Bare, who was giving a lift up to Tom and JT, didn't set off until half 9. And he was going to leave at 10 until Tom pointed out that that could be cutting it just a bit fine! Hmmm, set off at 10, say an hour and 40 to get to Heworth, 20 minutes to get from there to Spoons. Should give all of 25 minutes drinking time before it's time to head up to the ground. More than enough. And that's if there are no delays anywhere!

As for the game, this was yet another example of us winning without playing well. It looked like it might be easy when we took the lead so early on, but Everton had a series of good chances throughout the rest of the first half. Even our second goal just before the half hour mark didn't allow us to settle. It was quite scary how ineffective we were in central midfield after Cabaye was forced to go off, by which time we were of course missing both of our normal pairing. Everton's goal on the stroke of half-time was no surprise to anyone. I actually thought it was a 'good' time to concede, better than just after the interval anyway. The second half was pretty much backs to the wall, and for once Gutierrez, playing on the right in Obertan's absence, wasn't an outlet for us. Still, Everton never really made Krul work despite all their possession, so they can hardly complain about the final result. Incidentally, the so-called experts on MOTD and elsewhere reckon Everton were denied a clear penalty when the ball hot Gosling's arm late on. Law 12 states:
"The offence known as "handling the ball" involves deliberate contact with the ball by a player's hand or arm (including fingertips, or outer shoulder). "Deliberate contact" means that the player could have avoided the touch but chose not to, that the player's arms were not in a normal playing position at the time, or that the player deliberately continued an initially accidental contact for the purpose of gaining an unfair advantage."
In this instance the ball was deflected towards Gosling's arm from only a short distance away, and he was doing his best to pull his arm away when the contact occurred. It was therefore clearly not an offence, and therefore not a penalty.

It was role reversal in the Town Wall after the game. Last season Bob was almost apologising for Everton having beaten us, this time it was us feeling a bit embarrassed about taking all three points. The bottom line though is that for the third time this season we went into an international break on the back of a win and still unbeaten in the league.




The real deal?

There's been a lot of talk in the media since Monday's win at Stoke that Newcastle have to be taken seriously now. I'm not exactly sure what they mean by "taken seriously" mind. Top four contenders? No chance. Yes it was an impressive performance at the Britannia, but we're streets behind the teams likely to finish the season in the top four places (Man U, Man City, Chelsea and Arsenal) in terms of quality and depth of squad. Yes, we have been organised and hard to beat this season, but that can only take you so far. And don't forget that even though we're unbeaten in ten league games this season, we've only really played well in four of them (Blackburn and Spurs at home, and Villa and Stoke away). And also, as impressive as Monday's performance was, there's no getting away from the fact that it was Stoke. As hard as they are to beat at home, they are a very limited team. Now if we can win 3-1 at Man City....

We won't really get an idea how far this team can go until we've played a few of the top teams, and also had to deal with some injuries. A real test is obviously the trio of games coming up against Man City, Man Utd, then Chelsea. But sandwiched around that little lot we've got some very winnable games, including Everton, Swansea and West Brom at home. It's therefore quite conceivable that we could reach the thirty point mark by Christmas. If that were to happen then I think we could look forward to a second half of the season without having to worry about relegation. Yes, teams have in the past managed to achieve the apparently impossible when getting relegated, but I'm absolutely confident that that wouldn't happen to us.




Half-term report

Ok, I know that we're nowhere near half-way through the season, but last week was half-term after all! Incidentally, I'm writing this before the Stoke game, and so things could potentially be looking a bit different by the time you get to read it.

Nine games played, nineteen points gained, just six goals conceded, and the dizzy heights of fourth place. Hands up if you saw that coming! Obviously before the season started no one could possibly have envisaged things going as well as they have. Equally no one that I've come across expects the rest of the season to continue in the same vein. One reason that we've done so well to date is that we've been able to, and have chosen to, field a settled side, particularly in defence. It remains to be seen how we cope with injuries/suspensions to key players. The Stoke game may well be a good indication. Also, the fixtures so far have, let's face it, not been the hardest. Having said that, many of the games that we've played are precisely that sort of games that we've tended to slip up in in past seasons. In particular, three of the home games (Fulham, Blackburn and Wigan) have been against bogey teams, and we've taken maximum points from each of those games. In fact, ignoring QPR who obviously weren't in the Premier League last season, we're a massive 12 points up on the corresponding fixtures in 2010/11.
2010/11
2011/12
Difference
Arsenal (h)
1
1
0
Mackems (a)
1
3
+2
Fulham (h)
1
3
+2
Villa (a)
0
1
+1
Blackburn (h)
0
3
+3
Wolves (a)
1
3
+2
Spurs (h)
1
1
0
Wigan (h)
1
3
+2
Total
6
18
+12



I

f we could match last season's points haul in the remaining games we'd finish with over 50 points, which would see us comfortably in the top seven or eight come May. I'm getting ahead of myself though! It's far too early in the season to be speculating on where we might finish. There are plenty of precedents of teams starting really well but still ending up in the thick of a relegation dog fight. For the moment we should just enjoy our good run for as long as it lasts, and regard the nineteen points we've got in the bag as nineteen points towards however many we're going to need to stay up. Anyway, here's my perspective on how the season's panned out so far.

Pre-season transfer activity
Four or five players in, two or three out. In terms of numbers that sounded ok, but it obviously depended on how good the acquisitions were. I didn't know anything at all about most of them. I'd seen bits of Obertan in Champions League games, and he just looked like a clockwork footballer - you wind him up and set him going, then he just runs about aimlessly without any awareness of his team mates. I knew Ba had scored some goals for West Ham, but since we'd got him on a free I didn't really consider him to be a proper signing. It was obviously a concern seeing Nolan leave given the number of goals he'd scored in the preceding two seasons. However, I suspected that we'd seen the best of him, and take away his goals and he doesn't contribute much other than possibly 'leadership'. We really had no option other than to snap West Ham's hand off considering that the player and club were miles apart in terms of a new contract. As for Enrique, I would have preferred him not to have left, but once a player's made his mind up that he wants to go you may as well accept it and move on. And as I've pointed out before, he's not in my opinion as good as many people think he is (overplays and loses possession in dangerous areas, final ball/shot generally poor when he gets forward).

Pre-season games
I never read too much into performances, and especially results, in pre-season fixtures (remember Leyton Orient two seasons ago?). However, you'd obviously prefer to be winning them and scoring loads of goals than not. In our case it was mostly not. The shortage of goals appeared to confirm what most of us feared, namely that we'd struggle for goals without the addition of a quality striker before the transfer window shut.

Arsenal
Not the easiest start to the season that we could have had. I certainly approached the game with a certain amount of trepidation, and like most people would have gladly taken a point beforehand. That's what we got, and it felt at the time like a good point. It wasn't looking such a good point a few weeks later when Arsenal were struggling at the wrong end of the table with four points from five games and shipping goals all over the place, but it's once again looking a good point now that normal service has been resumed with the Gunners. We didn't create much at all against Arsenal, which suggested we might be in for a long, hard season. Cabaye looked a tidy player (this was the first time I'd seen him), but Tiote had a shocker, picking up his customary booking along the way.

Sunderland
The Mackems must have really fancied their chances going into this game, buoyed by a point and good performance at Anfield. They certainly started as if they were really up for it, and in the first 15 or 20 minutes it looked like it was only a matter of time before they took the lead. They didn't though, and we slowly got into the game and even controlled it for long periods. The win probably flattered us slightly, but really it was only justice for the 'that' hand-ball and for dirty bastard Catermole only receiving one yellow card for three bookable offences. It was of course ironic that the scorer of our goal wouldn't have even been on the pitch if Enrique had still been at the Toon. Oh, and Tiote had a shocker, picking up etc, etc.

Scunthorpe
I know a lot of people would like to see us field our strongest eleven in League Cup games, but I for one agree with making changes. It's not so much a matter of resting players, more to give a run-out to fringe players who we might at any time have to rely on in league games. But we started so badly in this game! We couldn't have complained if we'd have been three down after half an hour. We couldn't string two passed together, and we were being totally outplayed by a League One team who hadn't won a league game up to that point. Gradually though we improved, and we created a stack of chances in the second half, but we had to wait until 10 minutes from then end for our equaliser, from another Ryan 'Over the Wall' Taylor free-kick. So at full-time we'd played 270 minutes this season, and the only player who'd scored was someone who wouldn't get a game if we had anyone else at all to play at left-back. Anyway, Sammy scored a belter in extra-time and we were through to the next round. The victory couldn't though mask just how poor we'd been in the early stages. Some people claimed that this 'proved' that we needed Barton (one of those left out). I felt obliged to point out that Barton had played in the Stevenage game last season, possibly the worst Toon performance in living memory. It could be significant that Gutierrez missed both games. In my view he's a big player for us.

Fulham
Fulham are a team who we struggle against at home - only one victory in their last six visits. I was therefore pretty sure that we were in for a tough game. In the first 15 or 20 minutes Fulham passed the ball around confidently, and we basically couldn't get a kick. But then we managed to get ourselves into the game (bit of a pattern here?), and then Best's second half double looked like giving us a comfortable win. But the Toon being the Toon, we naturally had to make it hard for ourselves by conceding one late on. The win was particularly pleasing because the game was followed by the first international break, and it's never good going into those on the back of a defeat and/or poor performance. At the back of my mind there was though a niggling concern that our good start to the season might persuade certain people at the club that we could get away without strengthening the squad before the transfer window shut. With four games played we were still looking in desperate need of a striker. Ba's (non-)performances had everyone in the stands wondering what he was supposed to be. He definitely didn't look any sort of a goalscorer.

Incidentally, people were trying to make out that the attendance for the Fulham game (42,684) was evidence that we'd lost a few thousand fans over the summer. Realistically, the combination of a crap kick-off time, opposition who wouldn't tempt many home fans, and only a handful of away fans, meant that this was always almost certain to be our worst gate of the season. In the event the attendance was actually better then we managed in three home games in 2010/11.

Transfer window
While the conspiracy theorists were adamant all along that we wouldn't sign anyone else before the transfer window closed, I was convinced that we'd bring in at least a striker. We'll never know for certain how or why the deadline came and went without anything at all happening. It seems that in terms of a striker at least we'd put all our eggs in one basket, the wrong basket as it happens. If nothing else it appears arrogant to say the least to assume that we'd be able to poach Maiga from Sochaux when he was under contract and when we'd been refused permission to speak to him. It then seems that we went for a last-minute panic signing when it became obvious that the Maiga deal wasn't going to happen, but by then, possibly fortunately, it was too late.

QPR
This was another potential banana skin. You could just see "Wor Joey" having a blinder and getting all the headlines. In the event, we came out the game with a draw. Depending on your point of view, it was either a good defensive performance, or we were lucky. I'd probably go for a bit of both. On another day QPR, and Jay Bothroyd in particular, would definitely have put away at least one of the chances that they had.

Villa
My first away game of the season! Gordano, Round Boy, Andy G, and me (no Fringo, surprisingly) caught an earlyish train down to New Street, then headed straight for the excellent Wellington. They had their usual fifteen cask ales on, not to mention their good range of continental ciders and lagers. I didn't on this occasion get through many of the fifteen beers though, discovering Oakham Citra on my third or fourth pint. It was so good that I just couldn't bring myself to go for anything else after that! As for the match, this was the first game where we actually played well. The much improved performance can probably be largely attributed to our domination of midfield, thanks to Tiote and Cabaye. It was certainly a relief to see Tiote was back to something like his best! In the end though we had to settle for a point. Some people would say that we were unlucky not to win, and I wouldn't really dispute that, but we were about as unlucky as QPR had been five days earlier, so I'd say that two points was on balance a fair return from the two games. That made it nine points from five games, including three away games, much better than we would have expected before the season started. One concern though was the lack of goals (only four), and the lack of goalscorers (only two, and one of them a full back). Anyway, once the game was over we headed back into the city centre. We had a quick one in the Wellington, then stocked up with beer for the train. Mind, when I say 'we' I'm not including Gordon, who preferred to jump on the first available train out of Birmingham. I'm not really sure why - he had to change at Sheffield, and only got back to Leeds ten minutes before our direct train. Horses for courses I suppose.

Forest
We won. That's about all I can say. I couldn't find a stream on the net and had to make to with the Five Live commentary, and so I don't really know how we played.

Blackburn
Despite Blackburn's miserable start to the season, the fact that we'd lost five in a row against this lot meant that no one was taking anything for granted going into the game. In the event Blackburn were abysmal, and Ba shocked us by demonstrating that he does indeed know where the goal is. His two strikes within the first half an hour had us thinking that we might be in for a big win, but that only lasted the seven minutes until Blackburn pulled one back. But then Ba's third early in the second half, combined with Olsson's sending off, meant that we could pretty much coast the rest of the game, including giving Ben Arfa a run out. Twelve points from six games? It couldn't last, surely.

Wolves
Quite how we won this game remains a mystery. It was all very comfortable in the first forty minutes or so, and we were good value for the two goal lead that we'd built up by then. The first stroke of luck came with the award of a free kick just outside the box for a foul by Stevie Taylor that was a good yard inside. Mind, my initial reaction was that the offence occurred right on the line - biased, or drunk? Wolves then built up a head of steam in the second half. We held out until the 88th minute thanks to some last ditch defending and to some great saves by Krul, but then Fletcher did finally pull one back. The five minutes of added time that was signalled meant that Wolves still had time to grab an equaliser, and they did. Or at least they should have. Even if the ball did go over the goal line before it was hooked back into the middle, and it probably wasn't, the linesman wasn't in a position to know for sure, and he therefore shouldn't have flagged. It makes a nice change for the Toon to get some breaks though, and I'm certainly not complaining.

I made my second journey to the Midlands in a fortnight for the game. This time there were only three YMs went by train - me, Gordon, and Hamish. And even then, we only travelled as a group on the downward journey. It wasn't exactly the best organised trip ever. I was the only person to have got in early enough to get the cheapest ticket deal, which entailed travelling down via Piccadilly, then back via New Street. By the time that the other two got round to booking up they had to choose between going down and back via Piccadilly (slightly quicker, but slightly more expensive), or via New Street (slower, but cheaper). In the end they opted for the former, which at least meant that we all arrived at the pub in Wolves together. And it just so happened that Big Issue was only two minutes behind. Probably the main reason I was keen to attend the Wolves game is the Great Western, quite probably my favourite pre-match pub anywhere in the country. It doesn't have as big a selection of beers as some other places (it can't - it's a Holden's tied house), but what they do have is all good quality. On top of that the staff are friendly and very efficient, and they do proper pub grub. And all the home fans who get in there are, you may be surprised to hear given Wolves' reputation, very friendly. All in all it's one of those places that's very difficult to leave to go to the game! As it happens I left a little bit earlier than I would normally do, which was just as well in the event. When I reached the ground I headed straight for the away turnstiles, put my ticket in the reader, got the green light, then found that the turnstile wouldn't turn. Unlike at the Toon the turnstiles are totally unmanned, so I had to back out again and go and try to find someone who could sort out the problem, and it took ages. Still, we got there in the end!

After the game I was pleased to discover that a Sainsbury Local had very recently opened right outside the station. This made stocking up with beer for the train a much simpler operation than I'd anticipated. I was of course on my own all the way back. Well, there were people I knew on the train, but none of our lot. It was though a very pleasant journey thanks to the result and the beer, and I arrived back in Leeds bang on time and about 15 minutes behind the Wilsons.

The Wolves game was followed by the October international break. Still unbeaten in the league, and still in the League Cup. A very good state of affairs.

Spurs
I was well up for this game. Firstly I hate Spurs. Bur also it was our first game against one of the contenders for the top few places since the opening day of the season, and Spurs were in good form having won four on the trot, so this was a real test. In the event we came through it with flying colours. While a draw was a pretty fair result, and a result that we were happy with having been behind for most of the second half, we probably shaded it over the 90 minutes. There were two real talking points in the game. One was the Spurs opener. When I saw the ref look across at the linesman I was sure that he didn't know whether it was a foul or not. The linesman hadn't flagged, so therefore the ref can't give it. So I was naturally gobsmacked when he pointed to the spot. As it happens it was actually a foul. In any case, we couldn't have complained it the ref had got it wrong, having previously got away with three since the start of the season (Tiote's two slight trips against Arsenal and the Mackems, plus of course Stevie Taylor at Molineux). The second talking point was Shola's equaliser. In all his getting on for 200 games for the Toon he's never, ever, done anything to suggest that he was capable of scoring a goal like that with his left foot. Even with his right foot the only time he's struck a ball as well was his second in the 5-1 hammering of the Mackems. I've always said he was a quality player though!

Wigan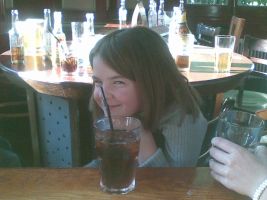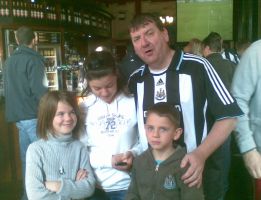 Not a game you could get excited about. Despite this, and despite the fact that Wigan as ever didn't bring many, we pulled in our best gate of the season. A Saturday 3 o'clock kick-off was a factor in this, as was the decision to have a cash turnstile on the day. The game was a disappointment, but the crowd were patient (I expected boos at half-time, but there weren't any). Cabaye's late winner, a goal that had been looking on the cards for him all season, was enough to win it. A bit hard on Wigan, but that's football. I like Roberto Martinez, but I won't be in the least bit upset if Wigan go down. We were surprised to see Steady turn up for this game (so who was in charge of proceedings at the Miry Shay?), as it's not very often at all that we see him these days. He'd also brought some of his kids up.

Blackburn (League Cup)
I couldn't get even manage to get a radio commentary for this game! Instead I had to 'follow' the match with the occasional updates on Five Live. According to the match stats on the BBC web site we didn't manage a shot on target in the 90 minutes, a disappointing way to go out the cup and to lose our unbeaten record. But then it all went crazy in stoppage time. I couldn't help but wonder how many of our fans were already on their way home when the comeback started. Quite a lot I suspect. In the end we still lost anyway of course, but losing 4-3 was surely a lot better than losing 2-0. The League Cup had logically been our best chance of a trophy (as if!), but when you looked at the teams in the quarter final draw the chances of us winning the thing were virtually zero.




The Barton Factor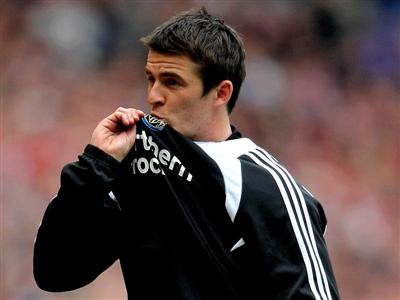 My immediate thought on hearing of the imminent departure of JB was "not before bloody time". However, according to a lot of Toon fans we are apparently certainties for the drop next season without him. Personally speaking, I've been totally bemused by the rise and rise of Barton to virtual cult hero status in the eyes of a lot of fans, so I thought I'd take a good look back at what he's done for us over the last four seasons in case I'm missing the point somewhere.

It was back in June 2007 that Barton came to the Toon. According to Wikipedia "his desire to win trophies helped him to make the decision, along with his admiration for manager Sam Allardyce". So straight away you've got to wonder about his intelligence and sanity. I was actually disgusted that we'd signed someone with Barton's off-field record of nastiness. However, I consoled myself with the thought that he might be a real asset on the pitch if he could reproduce his Man City form for us. How could an attacking midfield player who got more than his fair share of goals not be an asset! Unfortunately the reality was that in his first season at St James' Barton was a shadow of the player who I thought we'd signed. In twenty league appearances the only time he found the net was at Fulham, and that was from the penalty spot. Not having access to the OPTA stats I can't tell you how many assists Barton was credited with during the season, but I know it wasn't very many.

Season 2008/09 dawned, surely it had to be a better one for our Joey. Erm, no actually. Getting clattered by that thug Lee Cattermole against Wigan early in the season was of course unfortunate. There was though nothing unfortunate about the incident which resulted in JB spending eleven weeks of the season as a guest of Her Majesty. Barton should of course have been booted out the club at this point. Quite why he wasn't will remain one of life's great mysteries. I seem to recall our manager at the time KK saying that Barton deserved another chance. What?!! Surely this can't be the same Kevin Keegan who during his first spell in charge very nearly kicked Lee Clarke out the club for taking out his frustration on a bucket when unhappy at being substituted at Southampton. Anyway, all the games which Barton was unavailable for meant that he managed a mere six league starts, and once again just a solitary goal from a penalty. The season ended in relegation of course. Barton fans will point out that their man "stuck with the club" at this juncture. Hmm. The reality is that he would have been out the door like a shot if a Premiership club had offered him the same money or more. But that was never going to happen after the season that he'd had.

And so to our record breaking promotion season. Obviously our hero was one of the keys to such a successful season. Erm, no actually. His early season form was patchy and he was in and out of the team. He was hauled off after an hour in the home game against Plymouth, and nufc.com felt the need to comment "Once again the performance of Barton left something to be desired". He was then unavailable for a chunk of the season due to injury. He was back to full fitness in time for the run in, but most games he was relegated to the bench. In total Barton only managed eight starts all season. He did though find the net in open play for the first time, nearly three years after signing for the club. So after three seasons Barton had made 34 appearances and managed an amazing one goal without penalties. Hardly the prolific goal scoring midfield player we thought we'd signed.

This takes us to the season just gone. Barton did finally manage to produce some of his Man City form, and he had a decent season. Not a great/fantastic/brilliant season as his legion of fans would have you believe. It might even have been a good season if he hadn't hit the first defender with nearly every corner that he took, and if he hadn't had a few truly awful games where he gave the ball away time after time. But it definitely wasn't a great season. A great season is Peter Beardsley, or Ginola's first season, or Andy Cole breaking goalscoring records, or Tony Green. No, Barton had a decent season. He managed to steer clear of injuries and made 32 first team goals. His goals tally was four, but still only two from open play. What most people will remember about his season is of course his free-kicks to the far post, to be nodded in by Andy Carroll. Once Carroll wasn't in the team Barton's effectiveness dipped though.

And so to today. Are we doomed without Barton? In my view we really must be in a bad way if we can't manage without a player who has contributed so little on the pitch in his four years at the club. And that's before we consider his baggage. Barton is someone that the young players and new players at the club are going to look to for an example. If the allegations surrounding the Leeds game are true, we're much better off without him around.

All in all then - thanks for last season, now close the door on the way out.
| | | | | | |
| --- | --- | --- | --- | --- | --- |
| | Appearances | Sub | Goals | Yellow cards | Red cards |
| 2007/08 | 20 | 3 | 1 (1 pen) | 4 | |
| 2008/09 | 6 | 3 | 1 (1 pen) | 2 | 1 |
| 2009/10 | 8 | 7 | 1 | 1 | |
| 2010/11 | 32 | | 4 (2 pens) | 8 | |
| 2011/12 | 2 | | | 2 | |
| Total | 68 | 13 | 7 (4 pens) | 19 | 1 |


Reasons to be cheerful

Well, perhaps not cheerful, but certainly grateful. Talking to the Liverpool fans at the annual quiz day in the Grove, I learned that their season tickets have gone up by 6.5% for 2011/12 season. This makes their cheapest season ticket, in the Kop, a massive £725. The Anfield Road end is even more expensive, at £770. That works out at over 40 quid a game! And if you want to renew your season ticket at the ground rather than on the internet you have to fork out an extra £20-23 for the privilege. It all makes our cheapest season ticket (£504 if you include the 10% ten year option discount) look really good value. Mind, a season ticket at Anfield is a positive bargain compared to what the Emirates faithful are having to stump up next season. Their prices have also gone up by 6.5%, and their cheapest is now a massive £951. To be fair though, that does include up to seven European and FA Cup games. Of course, that's only three guaranteed cup games! Like the Toon used to, Arsenal use the threat of a massive waiting list to scare fans into renewing each year. However, no one actually knows if such a waiting list actually exists! Going back to Liverpool, the new regime have issued a whole new set of rules on how official supporters clubs must be run. One such rule, for example, is that no two committee members can reside at the same address. I wonder what they would have made of the way that we used to operate, with half the club's funds locked in that black box that Tom had lost the key to!

As for the quiz itself, our two man team (me and Paul McKenna) came a very respectable second out of five teams. We scored 22 points out of a possible 45, while the Liverpool lot, who take it very seriously, won by a mile with 34 points. Even with our strongest possible team we wouldn't have got near them.

A quick word on football to finish with. I'm pretty sure that we would all have settled for twelfth place in the table before the season started. It could of course have been a top half finish if we hadn't thrown away a three goal lead against West Brom, but twelfth is fine with me! The higher we finished this season, the higher people will expect us to finish next season. Like last season, we've got where we have this season largely through team spirit, and we can't expect that to carry us through next season as well. We need a few quality players added to the squad. Hopefully we'll get them. One quality player who might not be at SJP next season is Enrique. I hope he stays, but it's not the end of the world if he doesn't. We'll get more for him than he's worth, because he's not actually as good as most people think he is. His speed means that hardly anyone gets past him. But then he often loses possession through overplaying, and when he goes forward his final ball is usually very poor. And don't mention his shooting! Anyway, we'll just have to wait and see what the outcome is.




Chelsea 2 Toon Kids 2

I was desperately hoping that Man U would sew up the title against Blackburn so that Chelsea would have little to play for in this game, otherwise I was frightened of what the score might be. At the same time, with the pressure off them, I thought that Chelsea might still tear us apart. And the way the game started it looked like they might just do that. But once we'd scored our fortunate equaliser they seemed to lose interest. With around 25 minutes gone I said to myself that the game was there for the taking, if only we would realise it. For most of the remainder of the game it did look like we were the more likely winners, but that all changed when Chelsea brought on their big guns. I felt sorry for Sammy Ameobi when Chelsea regained the lead just about as soon as he walked on the pitch, but in the end we came away with the point that we deserved. Ok, Chelsea were a long way short of their best, but we had half our first choice team missing for one reason or another. As far as the kids go, I thought Ferguson was very promising, Ranger was pretty disappointing, and Ameobi Junior did reasonably well in the short time he was on. Meanwhile I was impressed with the Shola's display in midfield for the last dozen minutes or so. Sam A commented on the message board that he was like Hoddle, but it was actually Patrick Vieira that he reminded me of!

The point gained at Stamford Bridge means of course that the Mackems have to win their final game, at West Ham, to have any chance of finishing above us. While the relative positions of the two clubs isn't something that we should overly concern ourselves with normally, it certainly adds some interest at this stage of the season with little else to play for. Our remaining fixture looks a tricky one, with the Baggies having only lost twice in a dozen games.




Riddle time

Q. When is a penalty not a penalty?
A. When the offence is committed outside the box Mr Shearer! ("That's definitely a penalty, no matter what Williamson might think.")
It was a shocking piece of play by Williamson though, and Kuyt's conversion of the penalty effectively killed off the Liverpool game. We performed badly throughout and didn't deserve to get anything out of the game, and yet we could have done! Guttierrez, one player who did put in a full shift, ran himself into the ground in winning a succession of corners and free-kicks in promising areas. But they were virtually all totally wasted by Barton. Surely when there's a player stood right if front of you it's not impossible to kick the ball over or around him? Apparently not. I'd like to think that we've got someone else who can take a set piece when JB's obviously having a bad day, but to be honest I'm struggling to think of anyone. Possibly Jonas? As well as the penalty award, luck was against us with the first goal, and when we weren't given a penalty for a clear foul on Shola. But overall we didn't have enough players who turned up. Perhaps we should use the remaining three games to give one or two fringe players a chance to impress. We certainly need to put up a better showing at Stamford Bridge otherwise the score could be an embarrassment. Fortunately we've probably already got enough points to ensure staying up. I'd prefer to finish up well clear of the drop zone though, rather than having to rely on other teams not winning, and three points against Birmingham would go a long way towards achieving this. We might have to do it without Tiote though. There's no way that he'll get through the last three games without picking up another booking (he's a marked player in my view, most of his yellow cards arising from innocuous fouls), which would mean he'd be banned for one or more games at the start of next season. I'd much prefer him to leave him out for the last three games of this season.

I realise a lot of people will be totally in agreement with him, but I was personally disappointed to hear what KK had to say on ESPN about the Carroll transfer money. "It is not going to be re-invested is it, I think that's obvious." That may be his opinion, but he's actually got no more idea than I have what'll happen in the summer. What we can be pretty sure of though is that the whole £35m won't go on transfer fees. We're all hoping that we'll be signing three or four decent players, and if we do then they're going to be on pretty big salaries, and the simple truth is that our turnover doesn't even cover the current wage bill, let alone an increased one. It would therefore only be sensible to hold back some of the Carroll money to make up at least some of the deficit .

The performance against Blackpool wasn't much better than Liverpool, even though we picked up a point. I've got to say I was impressed with Blackpool mind. I'd got the impression that they had a big confidence/morale problem, but you wouldn't have thought it! They caused us loads of problems, and it was only some desperate defending and an element of good fortune which allowed us to hold out. The biggest disappointment of our day out at the seaside was though the weather! It was really warm when I left the house in shorts and Toon top at 8 o'clock, and it had all the makings of being a scorcher. So it was a bit of a shock when we fell out the train in Blackpool to find it was overcast and decidedly chilly. It looked like the sun could break through later on, but it never really did. Quite a few YMs had gone over on the train, bit we split into two camps once we got over there. My group caught a cab to the Saddle Inn, which is generally considered one of the best two or three pubs in Blackpool, and which is a 15 minute walk inland from the ground. We were joined there later by Gary P (in Blackburn for the weekend, and dropped off at the pub by his missus), and also by the Cookies, who had driven over. Meanwhile Alan and Mike and a couple of others headed to the Pump and Truncheon, which had been recommended to Mike by Everton Bob and also by a local CAMRA member who Mike had been in touch with, and which is just off the sea front. In the end both pubs scored well on range and quality of beer. The Saddle had the bonus of a beer garden, but that turned out not to be such a big thing on a day when it was hardly warm enough to sit out in it. Blackpool turned out to be another eventful day for Big Issue, the latest of many this season. This time it all revolved around a plastic crowd control barrier. Or rather it was Big Ish revolving around or over the barrier. The upshot was that he apparently ended up with blood all over his face. There was talk of a possible claim for compensation, but I doubt he'd have much of a case considering the level of alcohol that I'm sure would have been in his blood at the time.

Q. What's the definition of optimism?
A. Shola attempting a left-footed shot from 30 yards out.




Edging towards safety

I think most people approached the Wolves game with a fair amount of trepidation. Let's face it, our home record this season has been crap, especially against the poorer teams. Things were looking particularly grim when West Ham went 2-0 up against Man U. At that stage it looked like we might end the day only a couple of points above the drop zone if we lost. In the end though all the other results went perfectly for us, and beating Wolves saw a seven point gap open between us and third bottom, with seven games left to play. And goal difference effectively made that eight points. I though it was likely that a bit of complacency would kick in at this point. That, plus the players we had missing against Villa in what was a massive game for them, meant I wasn't at all surprised by the defeat at Villa Park. So it's now eight points with six to play. It's not a bad position, especially when you consider the current form of some of the teams below us. Things could change quickly though, like this weekend for a start. This time not all the teams below us can lose, and a particularly bad (though not inconceivable) set of results would mean that we'd go into the Man U game with the 7/8 point gap reduced to 4/5. If that were to happen we'd really be looking to pick up a point against Man U to relieve the pressure a bit, but that looks a bit of a tall order the way that they're going at the moment. So let's hope that results go our way again on Saturday. I suppose the ideal would be for West Ham and Wigan both to lose (at home to Villa and Blackpool respectively), but I'll be pretty happy if both games end up as draws.

PS What are we going to do with Ranger! He's a right handful when he comes on as sub for the last 15 or 20 minutes, but give him a start and he's a complete lightweight.




Right back in the shit

Don't take much notice what it said on nufc.com, the performance at Stoke wasn't at all bad other than the shambolic five minutes or so immediately after half time. And you can check out the match stats on the Beeb's web site if you don't believe me! However, there's no getting away from the fact that the result means that we're right back in a relegation battle. We should by rights pick up enough points from the three home games against Wolves, Birmingham and West Brom to see us stay up, but the way this season's gone means that you can't take anything for granted.

This was my first visit to Stoke since that notorious league cup game back in the 90s when there was absolute hell on, with the locals attacking Toon fans all over the place. I'd read that Stoke fans haven't really changed much since then, so it was obviously sensible to be careful when choosing somewhere to drink. Having said that, I didn't fancy at all the designated away fans 'pub', a student union bar around the corner from the station, even though it would be guaranteed safety. I was therefore determined to avoid being frog-marched there by the police if at all possible. When the train pulled in to Stoke I was pleasantly surprised to see that the police were fairly laid back about things, telling our fans about the union bar, but not pressurising them to go there. In the end just about everyone did though, including Gordon and Stevie Round. It turns out it was pretty much what I expected - no decent beer, no character, and not much atmosphere due to there not being many in the place. Preferring a proper pre-match pub, Fringo and me jumped in a cab and headed for the Greyhound at Penkhull. According to my extensive research this was a canny pub, and far enough from the ground for it to be ok for away fans. I couldn't believe just how quiet the place was when we got there though - it was gone past 12, but there were only a handful of customers. Later on a few Stoke fans did put in an appearance, but it never got anything like busy. Still, the beer (including Bombardier, Speckled Hen, Landlord and Hobgoblin) and food were perfectly fine! As kick-off approached we had to work out how to get to the ground. I'd always assumed we'd walk it, even though it's take a good half hour. At least it's mostly downhill! One of the Stoke fans told us that some of the other local pubs lay on free buses to the ground, and that's what he'd be doing. However, he said that there was absolutely no way that we could sneak a ride on one of them. Instead he ordered us a cab. Getting back to the station after the game was more straightforward - we just followed everyone else walking along the canal towpath.
| | |
| --- | --- |
| Interesting, historic pub, and some interesting characters! | Why build a stand next to the pitch when you can build it in the next county! |
| Heading back to the station along the canal towpath | You can't take Gordon anywhere! |


Blackburn away day

The train might not be the quickest way to get to Blackburn, but it's the most civilised! I caught the 10 to 10 out of Leeds, along with Gordano, Aaaarrrrooonnnaa and Andy, and we were joined by Round Boy and his dad at Halifax. Fringo and Ian Maxted followed an hour later. A notable absentee though was Steady, who we'd normally expect to see at Blackburn. The likely reason is that he was short of funds as a result of not working for some time (although he is now back in employment!). Or possibly he thought it was more important to make sure that they managed to get the game on in the Miry Shay. Our train was much quieter than it's been in the past, mainly because it comprised three carriages rather than the two that it's previously been, but also because a load of lads who intended to be on it missed it by a few minutes in York due to their train down from Newcastle running late. This included the Youth Squad (ie Paul Blacklock, Berwick Daz, and others). It didn't include Brendan though, who was giving the game a miss to do something with his lass Vicki. The other lads weren't impressed.

I'd quite fancied a change of pub in Blackburn, trying somewhere within walking distance of the ground, but predictably we ended up just heading for our usual haunt, the Adelphi. The good points about the Adelphi are that it's handy for the station, is always lively, and has a pool table. On the other hand you should probably give it a miss if cleanliness and hygiene are near the top of your list of priorities. On top of that I'd heard reports that the quality of the hand-pulled beer was a bit iffy, and so it turned out. The Bombardier and the Hobgoblin were fine, but then I tried a pint of Cumberland Ale, but that was off and went straight back. It was replaced by a Hobgoblin, which I stuck to from then on. We were joined in the Adelphi by Fringo and Maxted after their train pulled in, and also by Gary P who'd come in the car with Jules (weekend job I think). So a reasonable number of YMs, but nothing like as many as we've had in previous years.

As ever all too soon it was time to go to the game, so we made our way to the station taxi rank. There was quite a long queue, so we tried to ensure that all the cabs heading to the ground were full, and we grabbed two strangers to make up the numbers in the one I was in. It turned out they were Southend fans! Their game at Accrington had been called off due to a waterlogged pitch. I was amazed because there hadn't been a drop of rain all day. Apparently though it had chucked it down overnight in Accrington, although why the game wasn't in that case called off first thing in the morning I've no idea. Anyway, the taxi managed to get closer to the ground than normal, which I reckoned meant that the gate was probably going to be quite low. This impression was reinforced by the near-empty home stands only a few minutes before 3, and it looked like Blackburn's decision to charge top prices for our visit had backfired. But then the ground filled up a lot just before kick-off, à la SJP. There were still loads of empty seats though, and I was amazed to learn afterwards that it was Blackburn's best gate of the season.

As for the game, we controlled most of it and really should have won. In the the end it was yet another game where most of us would have happily taken a point beforehand, but when the final whistle blew it you had to view it as two points dropped. Depending on how you look at it, the result makes it five games without a win, or only one defeat in seven.

After the game we all all trekked back to the Adelphi. It's a canny hike, as many of you will well know, and I'd wondered if the bus could be a better bet than walking it. However, despite seeing dozens of buses headed the opposite way, I wasn't overtaken by a single one all the way back to the town centre. I made it to the Adelphi in pretty good time, but was flabbergasted to find that Aaarrrrooonnnaaa had beaten me there! And he's adamant that he'd stayed right to the end of the game. My original plan had been to let the first train (10 past 6) go, have another couple of pints, then catch the 10 past 7. This was exactly what we all did the last time we played at Blackburn two seasons ago, because the previous year the 10 past 6 had been the most crowded train any of us had ever experienced. However, in view of the fact that there was likely to be an extra carriage this time, and that there seemed to be less Newcastle fans knocking about in the pub and around the station this time, we all decided to give the 10 past 6 a go. And while it was busy, it wasn't too bad. At least it was physically possible to get to the toilet if you needed to!

A special mention for Andy. He had to get to a mate's in Rawdon when he got back to Leeds. I told him which buses go through Rawdon, and where the stop on Wellington Street is. Normally I wouldn't have had to because I would have been on the same bus myself, but on this occasion I was getting off the train in Bradford because I got home quicker that way. While I was on the train from Foster Square to Guiseley I sent Andy a text telling him that he needed to catch the 33 at 20.11 from the stop I'd told him about. At half 9 (!) I received a text back saying "Didn't get that bus, was stood at wrong stop. Just got there now". In Andy's defence though, he had made the mistake of drinking in rounds with Gordon before the game, and he sent me another text yesterday saying "First and last time I go in rounds with Gordon. I was shit faced, ruined the 1st half for me!". Live and learn Andy!

Nice scenery between Todmorden and Burnley


More of the same


The fact that the pub does sarnies doesn't stop Big Ish having a picnic


....or Gordon


Masses of empty seats just before kick-off, despite it being Blackburn's
best gate of the season


I could have sworn you're not allowed to drink alcohol on the
terraces (and he wasn't the only one!)


Standing room only for most people

TYS main men share a joke


You had to be there!

Wow!!! One of the reasons I never leave the match early is because in football literally anything can happen. Even if we're two goals down with five minutes to go I know that teams now and again come back from that position to draw or even win. Of course deep down I know it's probably not going to happen! When we were 3-0 down against Arsenal with less than 10 minutes down I accepted that the game was probably gone, and was just hoping that we'd keep the score down. Arsenal are of course the one team that you don't want to go behind against early on because of the way that they can counter attack. Once it went to 4-0 I knew that there was really no way back. As the second half kicked off I was hoping against hope that we'd at least pull a goal back and perhaps get the crowd going and then make some sort of a game of it. I realised though that it was much more likely that it would stay at 4-0, or even worse, and the fans would start drifting away with 20 minutes or so left and that the game would die, and finish with the ground half empty. But that's football for you! I'm sure there'll be people saying that the comeback wouldn't have happened if Arsenal hadn't had a player sent off. They may be right, but there are countless examples of teams making light of going a man down. And yes, we were a bit fortunate to be awarded the second penalty, but equally we'd had a perfectly good goal chalked off at 4-1.

It's with regret that I have to report that some Yorkshire Mags were among those who missed the greatest ever comeback in the history of Newcastle United Football Club. On of our lot left when it was only 3-0, and then a prominent YM left at half-time. The latter was apparently 'mortified' after the game. But of course mortified at having missed the comeback, not, as he should have been, mortified at having left at half-time! It's like when someone commits a crime, then when they get caught they say that they're really sorry. They're only sorry for having got caught, not for committing the crime!

Big Issue made a complete of arse of getting home. After a couple of post-match pints he left Spoons to catch the 5 to 6 train to Carlisle, but he somehow ended up on an Edinburgh train! He got off at Berwick and set off back south, and his last known whereabouts was the Spoons in Leeds station. If he managed to get on the right trains from then on, and to not fall asleep on any of them, then he should have got back to Liverpool around half 12. And who knows what it all might have cost him considering that his ticket was only valid via Carlisle.

Despite the point against Arsenal, results elsewhere mean that we're now only five points above the relegation places, or effectively six points if we take goal difference into account. We could really do with picking up a few more points sooner rather than later. On the face of it the sequence of games beginning at Ewood Park should give us a good opportunity to do just that. Surely you can't get much kinder than Bolton, Everton and Stoke at home, with only five away wins between the all season, as well as four away games against teams in the middle or lower reaches of the table? The Toon being the Toon though nothing is ever straightforward. The way results have gone this season we can't take anything for granted, and you wouldn't put it past us to not manage a single victory in those seven games. If that were to happen we'd really be in the shit. We need to get Ireland, Taylor (because Williamson's having a really dodgy spell) and Ben Arfa fit and in the team as soon as possible. I've no idea how far off any of them are though.




Good business, or total madness?

Even by the Toon's standards January 31st 2011 was a pretty incredible day. At the start of it I was really hoping that we'd hold onto Andy Carroll, and was confident that we would do so considering the "not for sale at any price" statements coming out of the club. That said, if Liverpool were daft enough to offer £35 million for a player who hasn't played many games in the top flight, hasn't got a right foot, has had a series of off-field problems, and is currently injured, then we couldn't really turn it down. And then there was all the transfer request stuff. Reading the texts Carroll sent to Steve Wraith it sounded like there was no transfer request, it was just lies put put out by the club in an attempt to make Carroll look the villain of the piece. But I'm much more inclined to believe Pardew's version of events in the Shields Gazette. If what he says is correct, having signed a five year contract only in October, Carroll decided to use the interest of Liverpool in an attempt to blackmail the club into giving him a better deal. A bit naughty. In which case the club were absolutely right to do as they did. And if he really didn't to leave, tough shit son! As Pardew says, the club isn't about one player. Especially when that player has been such a problem at various times. It's only a few months since club officials were spending most of their time in various courts trying to keep him out of jail.

There are plenty of people claiming that from a playing point of view we can't manage without Carroll - "We'll go down without his goals", etc. Those people are conveniently overlooking the fact that we've managed pretty ok the last few games while he's been out injured, as well as ignoring the fact that he wouldn't have been available for a while yet anyway. The reality is that we probably need eight or nine points at the most to stay up. That's say two wins and three draws from 15 games. There's something seriously wrong if we can't manage that. We've actually picked up eight points from the last four games, so I'd bloody expect us to have no problem staying up! And who's to say Carroll would have scored many/any goals anyway? At the start of the season he was pretty much an unknown quantity to opposing teams, but the longer he plays in the Premiership the more teams will work out how to combat him. For instance, everyone had sussed that every time we got a free kick in a suitable position Barton would float it to the far post for Carroll to attack. We got a fair bit of joy out of it, but it was only ever going to work so many times.

The big question now is what happens to the money? I'd hoped, but not for a minute expected, that we'd have someone lined up, and sure enough we didn't. The cynics are queueing up to say that Ashley will pocket the lot. So how come we offered £12 million for Insomnia then? As it happens that was a ridiculous panic bid, and I'm so relieved it was rejected. Ashley is of course perfectly entitled to keep some or even all the money if he wants, especially considering how much money he's pumped into the club so far. But the simple fact is it's not in his best interests. We've got to assume he wants out of the club at some point, probably sooner rather than later. In that case he's much more likely to find a buyer if we've got a strong squad and are in the top half of the table than if we're struggling towards the bottom with a weak squad. And he gets the £35 million if/when he sells because the club's worth that much more. Or at least that's the theory, since any players bought in the summer will be listed as assets on the balance sheet. However, if those players turn out to be the likes of Marcellino, Luque and Boumsong then they won't actually add a penny to the club's value!

Anyway, I'm sure there'll be a few more twists to this yet. And as ever it's highly unlikely that we'll ever discover where the truth lies.




More ups and downs

Season 2010/11 continues to produce more than its fair share of highs and lows for the Toon. The very welcome victory at Wigan was followed by a home game against another of our relegation rivals, West Ham. On the way over to Wigan I'd said that I'd be happy with three points from the two games, but by the time the West Ham game came along I wasn't going to be happy with only three points! There were an awful lot of Yorkshire Mags didn't bother going to the Hammers match for one reason or another. Possibly a few of them were wishing they'd made the effort when they saw how the game panned out! It was actually quite a bizarre game and it's hard to know how well we played. Anyone looking at the result would think we must have hammered them (no pun intended). On the other hand, the BBC match stats (possession 52%-48%, attempts on target 7-6, off target 4-7) suggest that the scoreline must have flattered us. The reality is somewhere in between. West Ham were simply awful for the first sixty something minutes, by which time we'd stuck five goals past them without having to be particularly good. With the game effectively over we made a couple of substitutions and eased off. At the same time West Ham suddenly started to play and had a stack of half-decent chances during what was left of the game. We'll never know what would have happened if West Ham had showed the same appetite from the start, but I for one am glad that they didn't.

When the team to face West Ham was announced there were a lot of people moaning about Best being included ahead of Ranger. And possibly with good reason, seeing as how Ranger had come on as sub in a couple of recent games and caused a few problems for the opposition. But you can't argue with Best's hat-trick! After his third went in I actually thought to myself that a Premiership hat-trick is something that we'll never, ever see from Ranger. He has though gone on to since score a hat-trick himself. Against Grimsby reserves mind....

This brings us to the nightmare that was Stevenage. The Toon have of course a long history of humiliating cup defeats. On of the earliest I'm aware of is losing at home to Bedford Town in the 60s. Fortunately that one wasn't televised. Then there was H******d, which has left me mentally scarred for life and which we will never be allowed to forget. H******d was followed the late 70s and early 80s, when an embarrassing defeat against lower league opposition was more or less an annual event - Walsall, Wrexham, Exeter, Bury, Chester (twice!), etc, etc. But once we got to the 90s we started to (usually) negotiate the potentially tricky ties almost with a degree of comfort, and I was almost starting to hope that cup nightmares were a thing of the past. So what happened against Stevenage? I'm at a total loss to explain how we could possibly perform so badly in any game, let alone in one against a team three divisions below us, other than that we wanted to lose. Yes we had a few key players missing, but the team that we put out was strong enough to win the tie, or at least take it to a replay. We started well enough and for the first 15 minutes or so we looked like we had nothing to worry about. But from that point on we just didn't play. It didn't help when Smith got himself booked for yet another reckless challenge after only 17 minutes. His reaction was to laugh about it with the ref, when it should have been "Oh f**k, I'm not going to be able to tackle for the rest of the game". Perch was shocking, as were our tactics of lumping long balls forward time and again, even though their big centre backs were gobbling them up. On the rare occasions we did try to actually pass the ball we weren't able to string more than a couple of passes together. One thing that this game proved is that we really miss Jonas when he's not in the team. I'm the first to admit that his end product in terms of goals and assists is pants, but give him the ball in our half and you can be pretty sure that the ball will end up somewhere down the other end, well either that or he'll win a free kick. Either way it gets us some possession and gives the defence some relief. Or in other words he's what they call an 'outlet', particularly when he's got Enrique assisting him. We also missed Shola! I've said for years that he hasn't improved since he first broke into the team and isn't a Premiership player. But put him up against lower division or foreign teams (or the Mackems - see below) and he's a different proposition and as often as not weighs in with vital goals. Anyway, the bottom line is that we made complete arses of ourselves, even managing to overshadow the Mackems' feeble surrender to Notts County.

A lot of people will probably say that the derby match was more important than the Stevenage game. I'd disagree totally. The FA Cup is the FA Cup, and provided we could scrape together a few league points over the next few weeks we could have really had a go at it. The Mackems is at the end of the day just another league game, albeit one that we really want to win, or at least not lose. I wasn't at all confident going into it, wondering if we could possibly improve on the Stevenage performance as much as we'd surely need to. Mind, Sunlun fans were probably thinking the same way about their team. In the first few minutes of the game it looked like we were up for it, and Shola should have put us ahead. After that the game settled down and was pretty even. The Mackem's sole tactic of long balls played over the top of our back four caused us some real problems, particularly on the occasions when we tried to catch Bent or Gyan offside and got it wrong. We received a boost on 37 minutes when Smith got injured and had to go off. He was replaced by Guthrie, and from that point on our midfield had a better balance to it. Surely Pardew had to notice this??? Meanwhile Shola was playing his usual blinder against the Mackems, including setting up the goal for Nolan. Sunlun's response was negligible and they didn't look capable of getting back in the game. If we'd have kept playing I'm absolutely convinced that we would have walked away with all three points. Instead we tried to kill the game, and the rest is history. Possibly Harps should have done better with the equaliser; it wasn't an easy shot to hold onto, but pushing it straight out as he did meant there was always a good chance of it hitting someone. And so we ended up with just one point. Before the game I'm sure that just about everyone would have settled for a point, but with the way the game went it really felt like two points dropped. It was interesting to read what someone on A Love Supreme (Mackem fanzine's web site) had to say about the result: "Call me miserable but the scenes of jubilation at the end were hard to stomach as, though it was good not to get beat at home, neither fixture against them this season has been enjoyable, and there is no question we were poor again today. Cue a load of interviews this week stating how we'll get revenge next time. Talk is cheap lads.".

PS Did anyone else spot the "O'Brien O'Brien" advertising hoarding alongside the pitch at the SOS?




Christmas catch-up

As ever with the Toon, it's been a roller-coaster since the win against Liverpool. I liked the look of the team we put out against Man City, and we played some good stuff for most of the game, in no small part thanks to Routledge being back to the form of last season. Unfortunately this was all irrelevant due to us having handed them a two goal lead in the first five minutes.

Next up was Spurs. We were as poor in this one as we'd been good against City. To be fair, we did a reasonable job of stifling them in the first half, while creating a couple of half-decent chances ourselves. And then we actually started the second half quite brightly. Naturally Spurs then took the lead. From that point on we basically fell apart. Pardew has to take some stick here for persisting with Alan Smith when we were chasing the game. He should have been the first player to make way, and there was even less reason for him still being on the pitch once Spurs went down to ten men. Even a man short it was Spurs who looked more likely to score. We failed miserably to make the extra man count, with passes going astray all over the place. Barton was the biggest offender here, too often going for the difficult option when there was an easy pass on to a player in space. From an attacking point of view though there wasn't anyone who played well; Routledge reverted to his form of this season, and Jonas never got going without his mate behind him to help him out. We can't leave the Spurs game though without mentioning their scandalous diving and play-acting. Within the first few minutes Taylor, in a chase for the ball with Van der Vaart, put his arm across the Spurs player's chest. Van der Vaart immediately threw himself to the ground clutching his face. This set the scene for the rest of the game. Every time there was any kind of contact the Spurs players would go down as if they'd been chopped in two. Naturally the ref fell for it most of the time. Mind, it's a fact that Tiote was pretty fortunate not to get sent off. He'd been booked, was then involved in the incident that saw Kaboul get red carded, and still committed a couple of fouls after that. I was absolutely certain that the next one would have resulted in him walking, so I was mightily relieved when he was finally subbed. I'm not sure why Pardew waited so long though!

Wigan was a game that we couldn't really afford to lose, but given our record at their place I think we all feared the worst. I know I'm on record as saying that I was only going for the beer! Most Toon fans would I'm sure have been more than happy to settle for a point before the game. Carroll being out was obviously a concern, but in the end we didn't really miss him. Our play's been getting far too predictable as the season's gone on (long balls hoofed up to Carroll, every set piece aimed at Carroll), and we've been increasingly reliant on his goals. In his absence we mixed it up a bit more than usual, and we were the better side over 90 minutes. That's not saying a lot though because Wigan were poor, and our performance was a long way short of Man City say. Still, it could be a massive win come the end of the season. Oh, and the beer was excellent by the way! (The Anvil - highly recommended should we ever have the misfortune to play at Wigan again.)




Snow go

Bloody typical! A rare Saturday 3 o'clock away game, and it's called off because of snow. To be fair, there's no way it could have been played. People who didn't get all the way to Brum before hearing about the postponement will have no idea just how bad it was. When our train went through Tamworth, a mere 13 miles from Birmingham, there was just a light covering of snow, and none coming down. As we exited New Street it was another world though - about 3" on the ground and "bleaching down" as Round Boy put it. We all knew there and then that the game would be off. In fact as we neared the pub Stevie made the comment "If this game isn't off I'll eat my shorts". I'm not sure why shorts, but I suppose he didn't have a hat to eat. Anyway, we hadn't been in the pub 10 minutes before we heard that it was off. There was nothing else for it but to have a few pints before setting off back. Not so for Gordano, who was worried that the trains would stop running - "I'm having this then I'm going". A bit pointless really when there was no train leaving for Leeds for an hour. We did eventually persuade him to have another pint, but he was off as soon as he's finished it. The rest of us kept checking on how the trains through New Street were running, and it was clear that there weren't any major problems, so we decided we'd go for the 3 o'clock. Several pints and a few games of pool later and it was time to go for the train. Except that by now everyone wanted hang back for the 4 o'clock. I'd been pacing my drinking based on catching the 3 o'clock and couldn't possibly have had another pint, so I went. I was also concerned that the 4 o'clock would become the 5 o'clock, then the 5 o'clock....

Getting back to Leeds wasn't entirely without incident, but I made it by around quarter to 7. As I was walking up to my front door at 25 past 7 I was speculating on what time the heating was set to come on. Half 7 it transpired - the house was like an ice box! Perhaps I should have caught a later train back after all.
| | |
| --- | --- |
| Ready for the off; and yes, Andy really was looking that rough | "Looks like it's off" |
| Absolutely devastated to hear about the postponement | The Anchor's amazing beer list |
| Serious pool challenge | Still bleaching down |
| No game, but the pub's still busy enough | Time for some killer pool |
| A worthy winner! | Still snowing at 3 o'clock, and still snarled-up traffic |


A new era..... possibly

Now that the dust's settled a bit and I've had more time to think about it, my view on the sacking of Hughton has changed slightly, moved on even! If Ashley never fancied Hughton as long-term manager then, as nufc.com have said, the proper time to get rid of him was at the end of last season. Ashley would obviously have got absolutely slaughtered for it. I myself was saying at the time that Hughton should have been handed a new contact in recognition of his achievements. However, there's a saying that there's no room for sentiment in football, and there's a lot of truth in it. Remember David Kelly? He scored the goal that probably saved us from relegation to the third division, scored the goal that clinched promotion to the Premier League, and scored a hat-trick in the last game of that promotion season. His reward? That nice Kevin Keegan told him that he didn't consider him good enough for the Premier League, and he was sold. I was shocked. I thought it was a really shabby way to treat someone who had done so much to get us where we were. However, no one has subsequently argued that it was not the right thing for Keegan to do from the point of view of our football club.

A lot of people will claim that Ashley has sacked Hughton and brought in Pardew just to piss off the fans. This is clearly nonsense. However, I think it's probably fair to say that Ashley doesn't much care if he pisses people off. This may be a bit short-sighted, but I doubt many people will be complaining too much if we finish the season in the top half of off the table and if we go on to improve on that next season.

It goes without saying that Pardew wouldn't have been anyone's first choice to replace Hughton. His managerial record is probably better than people are giving him credit for though. If I remember rightly he first came to prominence at Reading where he transformed them on the field. As a result he was head-hunted by West Ham, where he initially did pretty well. It's true though that since then his record isn't so good! Regardless of that, he's here and he's not going anywhere for the time being. Protests and boycotts aren't going to change that, and I fail to see how they can possibly help our club. The only sensible thing is therefore to get behind the manager and the players, starting on Saturday against Liverpool.




Here we go again

While I'm disappointed at Chris Hughton's departure, I can't say that I'm particularly surprised. I've had the impression for some time that Ashley has all along seen him as no more than a stop-gap. Let's face it, the fact that Hughton wasn't offered a new contract at the end of last season should have told us a lot. Ashley would in fact have probably preferred to bring someone else in before now, but there was no way that he could after the achievements of last season. Ultimately the results, and possibly more importantly the performances, in the last few games have given Ashley the excuse he's been looking for. And up to a point Hughton's only got himself to blame with his ultra-cautious tactics, apparently obsessed with stopping the opposition rather than concentrating on our strengths. He adopted the same approach in far too many away games last season, but because of the relative quality in our squad we ended up drawing or even winning most of those games, despite being absolutely awful in many of them (Sheff Utd, Preston, Swansea, Bristol City, et alia). The same approach this season is asking for trouble because this time round we're up against teams who are as often as not better than us, plus we've lost that winning mentality. The last two away games have been pretty desperate, but I was also disappointed with the performance against Chelsea. For once we were fast out the blocks and caused Chelsea loads of problems from the off, and of course we went ahead very early on. But there was then no thought of pushing on to get a second, rather it was "Right, let's see if we can hold on to what we've got", with even Carroll spending much of the rest of the game as an extra defender. That was a tall order against Chelsea with 85 minutes left on the clock, and I don't think it was a surprise to anyone when Chelsea equalised. Obviously we did hold on to get a point, thanks in part to some overdue luck. However, while we would all have settled for a point before the kick-off, I can't help feeling it was an opportunity missed.

So where do we go from here? I seem to remember reading in the summer that the club were going to adopt a policy of appointing from within, but clearly that's not going to apply here. According to the Beeb Martin Jol has just left Ajax. Could be interesting. Most people think he was good at Spurs and shouldn't have been given the boot when he was.




Cause for concern

The trio of victories against West Ham, the Mackems, and Arsenal are now no more than a distant memory. Since then we've picked up two points from a possible fifteen, and haven't played well in any of those five games. And Hughton's going to have to re-think his safety first approach if he wants to turn things round. It might be understandable in some circumstances, but not in games that we really should be looking to win. Of course it doesn't help when half your first choice team are unavailable, but we still shouldn't have gone into the West Brom game, on a ground where we hadn't lost a league game for 26 years, with a game plan which appeared to consist of nothing other than keeping it very tight at the back. Sitting so deep from the off handed the initiative to the Baggies, and we just couldn't get going. Even after we fell behind there was no noticeable change in our game plan. It was only after half-time, and with Lovenkrands on for Shola, that we upped the tempo a bit. Even then we were let down by players making bad individual errors. One of those errors was of course the dithering by Guthrie which led directly to the second goal. If it turns out that he damaged his ligaments in the process then it's no great loss as far as I'm concerned. In the time since we've signed him he hasn't really done anything to suggest he's good enough for the Premier League. Another player who that might apply to is Routledge. Last season he made a big difference to the team after he came in in January, but so far this season he hasn't looked the same player. I don't know if the problem is in his head, in that he knows he's previously had a stack of chances with various clubs to make it at this level and not taken any of them, but whatever it is we can't afford to be carrying him much longer.

Liverpool next? A bit scary considering our recent record against them. But we have to forget about that and look at the league table. The Scousers may have improved since their nightmare start to the season, but they're still stuttering. We have to go into the game thinking that we can take all three points, if for no other reason than that the games which follow aren't going to be any easier.




Implosion

Having watched the Toon for as many years as I have I really should have known better than to write about how good we were against Arsenal. Since then we've hit the self-destruct button. First there was the visit to SJP of bogey team Blackburn. In hindsight, it was unrealistic to expect the same level of performance as in the two previous games. However, I still wouldn't have expected every single player to have an off day. And it was sods law after we'd defended so well against Arsenal that both the goals conceded would be defensive howlers. At the same time, a draw would probably have been a fair result, so we could consider ourselves a bit hard done by. Next up was Fulham. This was a better performance, against a well organised team who'd come for a point and got one. Which takes us to Bolton. Or should I say Horwich. I really hate this place. The only good thing about a visit to the Reebok is that it means you can have a few pints in the Bromilow Arms, and the Copper Dragon and Flat Cap didn't disappoint. But from then on the day went downhill rapidly. To be fair, 5-1 really flattered Bolton, with the second goal offside and the fifth from a penalty that never was. But a couple of the other goals were again the direct result of crap defending. Collo's elbowing Elmander was ridiculous. I haven't seen what Williamson did, but presumably that was equally stupid. I've no idea how Elmander managed to wind up both players enough for them both to commit red card offences. For me the obvious thing to do if someone's trying to wind you up is to totally ignore them. That really pisses them off.

So now we have to face Chelsea, against whom our record in recent seasons is dire, with three players ruled out through suspension. You have to fear the worst, but at the same time there's hardly been a game this season where the performance and result have been what you would have expected. And at least we'll have Tiote back. Plus I'm looking forward to seeing how Campbell does. In both the league games where he's featured (Man City and Bolton) we looked really tight at the back from the moment he was introduced. I suspect that he might have his work cut out against Drogba though!




Who would have thought...

... that anyone would ever say "It was a brilliant defensive performance by Newcastle"?* Yet that's precisely what my commentator said about the Arsenal game. And how right he was! It was as disciplined a team performance as I can recall. Of course we had the odd bit of luck, and Arsenal were crap (in part though because we didn't allow them to play), but that doesn't take anything away from how good we were. We started superbly, hardly giving Arsenal a kick in the first five minutes or so. But then Arsenal started to get their passing game going, and we were sitting deeper and deeper, and I thought it was going to be a repeat of the Man U game. We had to weather a bit of storm, but from that point on it was actually pretty comfortable other than the occasional scare in the second half. It's very hard to pick someone out for Man of the Match because there wasn't a single player who didn't have an outstanding game, but if pushed I'd probably go for Tiote.

Going into the Arsenal game on the back of the victories against West Ham and the Mackems meant that there was no pressure on the players. No one really expected us to get anything out of the game, and no one would have been that bothered if we'd lost. The win though means that we're probably around three points better off at this stage than most people would have expected/hoped - four or five points worse off at home, but an incredible seven or eight points better off away. The result is that we're in a very healthy position in the table. While we're still not that many points above the relegation places, you can't help wondering if we might be able to hold onto a position towards the top of the table. I watched some of the second half of Liverpool-Chelsea and it was quite frightening how much better than us Chelsea looked, but take away Chelsea and Man U and I honestly don't think there's that much between the rest of the teams. If we do have any ambitions of a high finish we will though have to start winning more of our winnable home games, because we've still got all the tough home games to come and because we can't rely on our good away form continuing. And those winnable home games start with Blackburn and Fulham. Having said that, these have both been bogey sides for us in recent seasons at St James'.

Going back to the Mackem match, I don't look forward to derby games one bit. For me they're no-win games for us. Only one Mackem win in ten years, and only three in thirty years ignoring the play-offs, means that all the pressure is on us. If we win, it's just what's expected; if the Mackems win it sparks mass hysteria in Mackemland. But, hammering them 5-1 is something else! I have to say that I did enjoy the game just a little bit.

* Or that we'd have a better away record better than home record at this stage? Or that we'd win three out of three in London? (I'd planned to do a little feature on our record in the capital, but nufc.com beat me to it. Thanks Biffa.)




Just capital!

The victory at West Ham was timely to see the least. Defeat would have seen us drop into the bottom three, and even a draw would have left us perilously close. There's been talk that Hughton's job was on the line going into this game. I'd even heard that he would have been sacked if we'd lost against Wigan. If that's so then I think it's disgusting considering what he achieved last season. Not only that, it's scarily reminiscent of the days when we were a laughing stock because of the way that we regularly gave the manager money to spend in the summer and then sacked him a handful of games into the season. I thought those days were supposed to have gone, with long-term planning being the policy now. I could almost understand it if we'd been poor all season, but that's simply not the case. Prior to the Wigan game we'd played precisely seven games. It's true that we'd had two very disappointing results against two of the 'easier' teams in the division. However, we'd only actually played badly twice, in the traditional surrender at Old Trafford and against Stoke. In four out of the other five games we were good or even very good. Let's face it, on just about any other day we would have comfortably beaten Blackpool with the chances that we created, and no one can say we weren't robbed at Citeh. Had we had any fortune in those two games then we would have gone into the Wigan game on eleven points and comfortably in the top half of the table.

Anyway, Hughton's still there for the time being at least. Despite our current position in the table we are though still only two points off a relegation spot, and we've hardly had the most difficult set of fixtures so far. This all suggests that we may be in for battle to avoid the drop. Whether or not Hughton is the man to keep us up remains to be seen, but I think he deserves to be given a decent opportunity. If we're in the bottom three at the turn of the year then I think it would be only sensible to be looking at his position, but not before then.




The missing thousands

The attendance of just under 42 thousand at our last home game against Stoke was disappointing to say the least. I always knew the match wouldn't attract a good gate, what with the opposition being hardly a draw, and particularly with the game being beamed out free to anyone with a Sky box. I was still expecting there to be more like 44 or 45 thousand inside the ground though. If the turn-out in Spoons was anything to go by then the stay-aways must have included quite a few Yorkshire Mags. We know for definite of one such person. And it wasn't because of the game being shown live that he wasn't in attendance, rather it was down to him deciding that he had something more important to do that day. You can click here if you want to see who I'm talking about and what he was up to. I should though probably warn those of you who are easily shocked that if you follow the link you'll see something pretty disturbing.

Tomorrow's match against Wigan is the third home game in a row against "unattractive" opposition (with apologies to Blackpool). It will no doubt be a fairly poor gate again, especially when you consider Wigan's pitiful away following. It is though a Saturday 3 o'clock kick-off, and so I expect that there'll be a fair few more there than there were for Stoke.

Having said that the Stoke gate was crap, most of you will I'm sure have noticed that it's still more than the Mackems have managed this season. Even against Man U, which was a Saturday 3 o'clock game, they only managed to pull in a feeble 41,709.




Not troubled by Toffees

The season of surprises continues. I wasn't at all optimistic going into the Everton game. Apart from the fact that it had been years since we'd got a win at Goodison, they'd played really well against Man U in their previous game and so you'd expect them to be full of confidence and to be firing on all cylinders against us. Instead we took control right from the start, and when we did finally take the lead it was no more than we deserved. Everton being Everton I then expected them to come right at us after half-time, but it wasn't until about the hour mark that they started to put us under any sort of pressure. Even then it was in part down to us playing deeper and deeper. It's true that if we'd have got that penalty and scored it then our nerves might not have been shredded in the last few minutes as they were, but you can't be sure - Everton did after all score two in injury time against Man U! I've got to say that I was impressed by how few Everton fans left the game before the end. When we're losing the place empties, as it did last week, but there were no big gaps at Goodison right up to the finish. Of course, this might have something to do with the fact that Everton score most of their goals in the last five minutes! Anyway, the result leaves us in a lofty position in the table and with a better points total than most of us would have expected from the first five games. We are though only three points above a relegation spot, so we can't get carried away or complacent.

I caught the 8 minutes past 10 train over to Liverpool, along with Gary P. The Youth Squad had been on the 8 past 8 (having left Newcastle at quarter past 6; I can just about remember when I was that keen myself!), Gordano was on the 8 past 9, and Fringo caught the 8 past 11. How's that for planning! Arriving in Lime Street at 12, Gary and I headed straight for Doctor Duncans, which gets all sorts of good write-ups for the selection and quality of its beer. After a couple in there we went back to the station to pick up Fringo, then set off in search of Paul Blacklock so that Fringo could get his match ticket. A quick phone call was all it took to find out that the youngsters were in a pub called the Lime and Kiln, and Gary had a good idea where it was, so we didn't expect it to take us too long to get there. However, I made the mistake of asking some locals who having a fag outside a pub for directions, because they sent us off in completely the wrong direction. Yes, very funny lads. Bastards! We did get to the pub eventually. It turned out to be a Lloyds Number 1 pub, which I'd normally be more than happy to sup in. However, the beer was far too cold, and on top of that the place was like a massive barn with hardly anyone in. The Three Musketeers therefore decided to move on to the nearby Globe, another pub that gets rave reviews. The plan was to have a couple in there then catch a train to the ground from a station just over the road at 20 past 2. The Globe turned out to be just as good as I'd hoped, very reminiscent of the Plough in Doncaster for those who were in there last season - cosy, busy, friendly locals, and really good bar staff. Oh, not to mention belting beer! We hadn't been there long when we got talking to a couple of Everton fans, who asked us if we'd like to share a cab to the ground with them. While this would cost us, whereas the train wouldn't, this would give us a bit more beer time, so we happily took them up on the offer. But then at like 21 minutes past 2, just after the train had gone in other words, the pair of them amazed us by deciding to get another pint in. "There's plenty of time", they told us. Not if you want to see the start of the game there isn't, and particularly not if you're supposed to be meeting Paul Dawson outside the ground at quarter to 3 with some tickets!! Fortunately there was another train at 25 past 2, so we raced over the road to catch that. It still meant I had to jog most of the way at the other end to meet up with Paul on time, not what you want to be doing after a load of beer.

After the game I jumped on a bus outside the ground (gave the driver two quid, got no ticket - a nice little earner for him), and amazingly considering how the late the game had finished, was back at Lime Street in time for the 22 minutes past 5 train. However, I was booked on the next train. In any case, I'd always planned to continue my little tour of Liverpool's best real-ale pubs before catching the train back to Leeds. Next up was the Ship and Mitre. And it turned out to be the best of the lot as far as I was concerned - a massive range of hand-pulled and foreign beers, really lively, and with loads of really knowledgeable and efficient bar staff. I started off with a pint of Aaaaarrrroooonnna (sorry, Mallinsons) stout. After about 15 or 20 minutes I was joined by Fringo, who'd been on a bit of a magical mystery tour trying to find the pub, having a pint somewhere else on the way. I was going to go for the excellent Copper Dragon for my next pint, but that had just run out (and they only ever sell one barrel of any beer at a time), so I took up the barman's suggestion of Leeds Pale instead, and very good it was! It was about this point when Gary rolled in. Unlike me and Fringo, he'd had to wait ages for a bus, and then it had got stuck in traffic. Tough Gary! Still, he had plenty of drinking time left as he was meeting up with a mate from Liverpool and catching the 22 past 8 back to Leeds. While I could have happily worked my way through a lot more of the beers on offer, there was a train to catch. We said goodbye to Gary and headed for the station. I made a detour to Spar to get some beer for the train, only to find it was shut for some reason!! Still there was M&S Simply Food in the station. Except that it was about twice as expensive as Spar, and my bottles were far too cold! Don't people know that beer (as opposed to lager before anyone disagrees) isn't supposed to be drunk ice cold? The journey back was fairly uneventful. When we got back to Leeds we headed off for our respective buses, Fringo to head into Wakey to meet up with Paul McKenna for more beer. I'd had enough by this time though, and I was going straight home!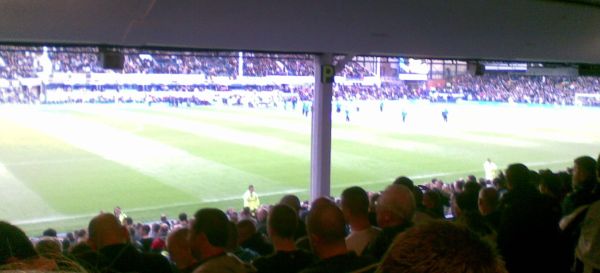 Cracking view!


Wolves 1 Toon 1

We ought to take a lot of encouragement from the draw at Wolves. We were playing away against a club who had themselves made a good start to the season, yet we controlled the game for most of the 90 minutes. At the end of the match I was disappointed that we hadn't taken all three points, but having since seen that Wolves should have had a penalty at one-nil I suppose I should be happy with a point. I'm definitely not happy though with the calculated thuggery inflicted by the Wolves players. It was a tough game to referee, but I think he let too much go early on. It took three bad fouls by Doyle before he eventually got shown a card. Then towards the end of the game it seemed that every foul was resulting a booking. Anyway, we go into the international break above the Mackems, Citeh, Liverpool and Spurs, which can't be bad. And then we've got a winnable home game against Blackpool up next.

There were five of us on the 10 past 9 train from Leeds - Round Boy, Round Boy's dad, Fringo, Andy Greener, and me. You might notice that Gordon's name is missing. That's because he'd decided to travel to the game on Paul Blacklock's "party bus". Our journey down went perfectly to plan, and so it was about 10 to 12 when we rolled up at the Great Western in Wolverhampton. I'm going to declare here and now that the Great Western is now officially my favourite pre-match pub anywhere. Apart from the great selection of hand-pulled that they have, they do good food (pub grub, not fancy stuff), the home fans and staff are incredibly welcoming, and the service is amazing. Even when the pub was at its busiest it never took me longer than about a minute to get served. To be honest, I could easily have stayed there all afternoon! Unfortunately though there was a game of football happening.

After the game we caught a train around 20 past 5 back to Birmingham, where we had to change for our Leeds train. We had about 20 minutes at New Street between trains, which was plenty of time for us to stock up with beer at the Tesco Express above the station. However, when we arrived back at the station we discovered that our train was running half an hour late. "What a shame, we'll have to go for a pint." In fact, it was quite convenient for me because my beer was too cold, and the delay would give it a chance to warm up a bit. Anyway, off we strolled to a nearby Spoons establishment. When we returned to the station half an hour later we found though that the train was now 40 minutes late, and 40 minutes soon became 50 minutes. I was starting to get a bit pissed off, because 50 minutes late means two missed buses back in Leeds and getting home an hour later than planned. Hardly the end of the world mind! As it turns out the train made up 10 minutes, so Stevie and his dad just caught a connection to Mirfield at Wakefield, thus saving them a whopping taxi fare, and I just caught my bus in Leeds, so saving me half an hour.

Fringo tucks into an iced bun for a late breakfast




Football tops are apparently compulsory in
the Great Western for home fans




Why build a stand straight when you can build it crooked
so that people end up miles away from the pitch

Quality pub!




Fat chance!





It's a miracle! All the people in the disabled section
suddenly regain the use of their legs


Villains thrashed!

What a truly bizarre 90 minutes of football the Villa game turned out to be! I wasn't much pleased when I saw that we were starting with just Carroll up front again. That gives the impression that we're going into the game primarily not to lose. If we do that every game it's going to be a long, hard season because we will in fact lose plenty of games, and may not win enough to compensate. Then the game kicked off. We looked very nervous in the early minutes, and defensively we were all over the place. When Harper brought down Young my immediate thought was "One-nil down and down to ten men. It's going to be a long, hard 90 minutes, as well as a long, hard season". We received a massive boost when the ref chose not to send Harps off. While this was in fact the correct decision, I'm still surprised at his leniency. The follow-up of Carew blasting the pen miles over the bar was almost too good to be true. And then of course we had the game virtually won within half an hour or so.

In the same way as the defeat at Old Trafford didn't make us a bad team, the massacre of Villa doesn't make us a good team, and we shouldn't expect to have any more games as easy. We should just enjoy the win and be grateful that we've got three points in the bag. The main thing to come out of the game could be the confidence boost that it should have given to a few players. Those who looked scared and a bit out of their depth against Man U looked more and more at home the longer this game went on. One player who this doesn't apply to though is José, who has simply picked up where he left off last season. Two years ago he looked like he couldn't really hack it at this level. You wouldn't say that now!

The only disappointing thing about the Villa game was the attendance. It is though a sign of the times, and come the end of the season we will I'm sure be the third best average gate in the country once again. The club's announcement during the summer that there was no money available for signings wasn't going to do anything for season ticket sales, but better that than Freddy Shepherd's promising that we're on the point of signing all the world's best players, only to end up with Albert Luque!

While there was a good turn-out of Yorkshire Mags at the game, just as the match attendance was lower than we might have expected, there were a few of the old regulars missing. One was Keith, another was Big Issue. Of course, nothing's a surprise when it comes to Big Issue, he could have been literally anywhere. Amongst the Yorkshire Mags in Spoons there was quite an array of Toon tops on display. The only person with the new top though was Steady. It's the first time I've seen the top close up and I wasn't impressed! It looks a bit cheap and nasty all round, but the Northern Rock logo in particular looks like it's just been stuck on. Perhaps that's so that if we change sponsors at the end of the season people will be able to just rip off the logo and replace it with a new one!




Man Ure 3 Toon 0

This was a pretty dire performance, but I don't think we should read too much into one game. After all, in the same fixture two years ago we played really well and got a 1-1 draw, and yet ended up the season getting relegated. A good performance and/or result this time round would have been nice, but it didn't happen. I actually thought we started promisingly, but after the first 15 minutes or so we were gradually playing deeper and deeper and it seemed like it was only a matter of time before the first goal came. Having said that, without Jose's little touch Berbatov mightn't have scored, and who knows how the game might have ended then.

It was slightly worrying to see how many players looked out of their depth. Nolan reminded us that if he's not scoring then he doesn't really do much, and of course he didn't score last time he played at this level. Smith is still very limited, Barton still isn't half as good as he thinks he is. Perch struggled, but he's got to be given time. The same goes for Routledge, who was a major disappointment for me considering how well he played last season. Jonas was a shadow of the player who made his debut in the corresponding fixture two seasons ago.

Anyway, where we finish at the end of the season is going to be determined by what happens over thirty eight games, not just one. Three points against Villa and things will look a lot different!





What it's all about

Taken from the classic book "A Mag For All Seasons" by Billy Furious. If you haven't already read it, DO IT NOW!

"Who of us got into supporting Newcastle United to see us waving some gaudy pot about anyway? Only the sheep and social inadequates who flock from miles away to Old Trafford and Anfield think football is just about seeing your team win silverware.

It's more to do with the crack, the laugh, the beer and what happens on that day and that match alone. Next week can bring what it will - if Newcastle play well and win today I'll be happy. If they don't we'll have a beer, take the piss out of each other and be back for the next game.

Do you remember choosing to follow this team? I don't. You just do and while some weak-minded souls can, and do, change the team they follow - we don't. That's partly because we are too pig-headed and proud of our increasingly beautiful city, its cultural heritage and our own regional identity, but it's mostly because going to the match with Newcastle fans is brilliant. Being in a strange city surrounded by friends or being in a familiar place and embracing a total stranger - it's the best feeling in the world. For all that has changed in football, and in Newcastle itself, that rush you get when the ball rips into the net for a Newcastle goal remains one of the finest things in the world and we want to be there when it happens."


If you have any comments on this site then please e-mail them to me at webby@yorkshiremags.com